Treatment With pMDI Ensifentrine Found to Improve Lung Function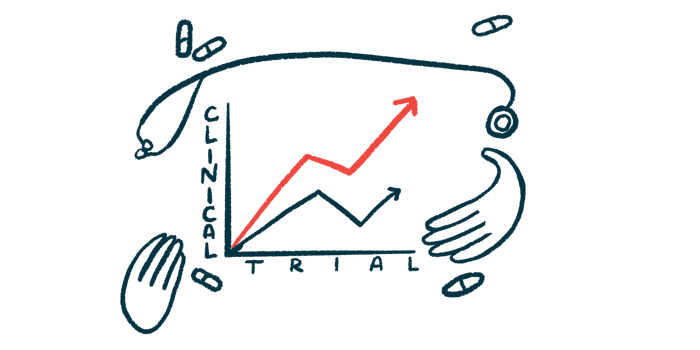 Seven days of treatment with ensifentrine, given using a pressurized metered-dose inhaler — called a pMDI — resulted in marked lung function improvements in people with moderate to severe chronic obstructive pulmonary disease (COPD), according to data from a Phase 2 clinical trial.
"This study demonstrates that ensifentrine administered by hand-held pMDI over one week provides clinically meaningful, statistically significant and dose-dependent bronchodilation," researchers from Verona Pharma, the company developing ensifentrine, wrote in the study abstract.
The results were presented at the 2021 CHEST Annual Meeting, being held virtually Oct. 17–20, in "Ensifentrine, a dual PDE3 and 4 inhibitor, provides effective bronchodilation in patients with COPD when administered twice daily over 7 days via pMDI."
Ensifentrine, also known as RPL554, is an experimental therapy that works by blocking the activity of the enzymes phosphodiesterase 3 and 4, known as PDE3 and PDE4. This is expected to promote bronchodilation — widening of the lungs' airways, allowing for the lungs to take in more air — in addition to having anti-inflammatory effects.
Verona sponsored a Phase 2 clinical trial (NCT04091360) to test a pMDI formulation of ensifentrine in patients whose COPD is moderate to severe. The company also is developing dry powder and nebulized formulations of its first-in-class therapy.
The trial was conducted in two parts. In the first, previous part, 40 participants were given a single dose of ensifentrine, at one of several dose levels, or a placebo. Positive results were announced last year, indicating the treatment improved lung function relative to the placebo.
The second part enrolled 28 people who had participated in the first phase. The participants had a mean age of 66, and more than half (61%) were male. These patients were randomly assigned to receive pMDI ensifentrine at one of three doses — 300, 1,000, or 3,000 micrograms — or a placebo, taken twice daily.
The study used a complete block crossover design, meaning that there were a total of four seven-day treatment periods. In each of these periods, the participants were given a different intervention — one of the three doses of ensifentrine, or a placebo — so that, by the trial's end, there were data available for all participants on the placebo and on each of ensifentrine's tested doses.
The main goal now was to determine the treatment's effect on forced expiratory volume one (FEV1) — the amount of air a person can forcibly exhale in one second, a common lung function measure. At the start of the trial, the average FEV1 was 1.81 L, corresponding to about 63% of what would be expected in a healthy person.
The results showed that all three doses of ensifentrine led to statistically significant increases in FEV1. Compared with the trial's start, the lowest dose of ensifentrine increased FEV1 by 205 mL, while the highest dose led to a 326 mL increase.
Statistical analyses confirmed that ensifentrine significantly outperformed the placebo in terms of average FEV1 improvement over 12 hours on day 7, which increased by 120 to 197 mL across the different doses.
Additionally, in terms of safety and tolerability, this formulation seemed to be "consistent with prior data described for dry powder and nebulizer formulations."
The rates of adverse events, or side effects, were similar among all doses of ensifentrine and the placebo, and the treatment did not significantly impact average heart rate or blood pressure. Higher doses were associated with a small, but statistically significant increase in peak pulse rate, by up to eight beats per minute at the 3,000 microgram dose.
According to Verona, ensifentrine has the potential to be the first therapy for treating COPD and other respiratory diseases that combines bronchodilator and anti-inflammatory activities in one compound.