Breztri Aerosphere Reduced COPD Exacerbations Better Than Approved Therapies, Phase 3 Trial Shows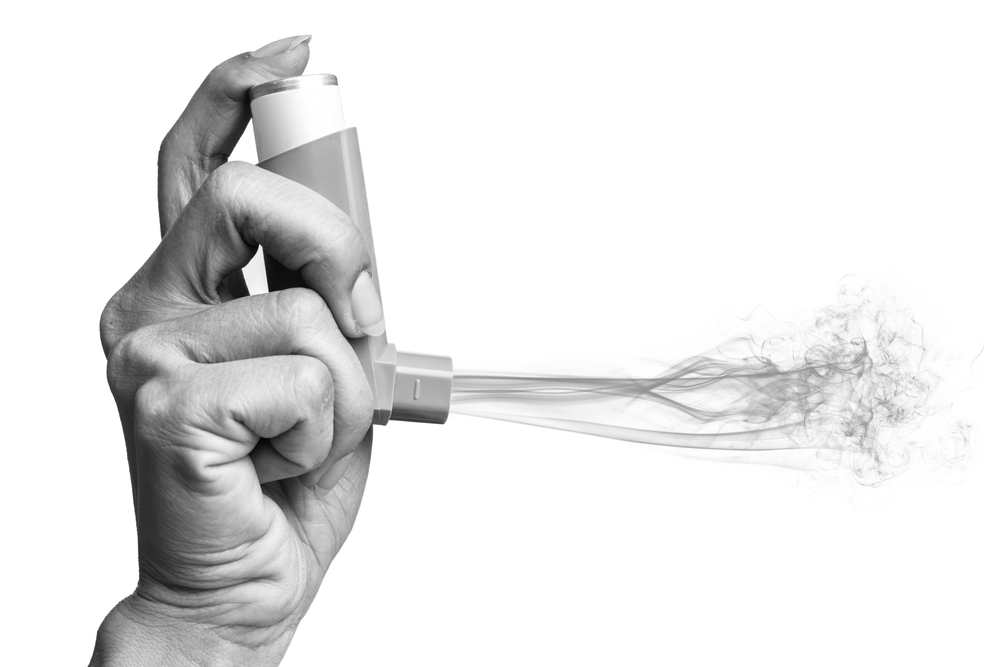 The triple combination therapy Breztri Aerosphere has successfully achieved its primary goal of reducing the rate of exacerbations — bouts of breathlessness — in people with chronic obstructive pulmonary disease (COPD) in the ongoing ETHOS trial, AstraZeneca announced.
Breztri Aerosphere, formerly known as PT010, is composed of the inhalable corticosteroid budesonide, plus two bronchodilators — the long-acting muscarinic antagonist glycopyrronium and  the long-acting β2-agonist formoterol fumarate.
The latest results of the Phase 3 study (NCT02465567) demonstrated that Breztri Aerosphere effectively reduced the rate of moderate or severe COPD exacerbations compared with AstraZeneca's Bevespi Aerosphere (glycopyrronium-formoterol fumarate) or its Symbicort (budesonide-formoterol fumarate). All participants had a history of exacerbations in the previous year.
The double-blinded, multi-center ETHOS trial has enrolled more than 8,500 participants. All had experienced one or more moderate-to-severe exacerbation event in the previous year, and had received at least two inhaled treatments before the trial began. 
Participants were randomly assigned to one of four groups, receiving Bevespi Aerosphere, Symbicort, or the triple combo therapy with either 160 or 320 mcg of budesonide in its composition. All therapies are administrated using a pressurized metered-dose inhaler (pMDI). 
Researchers are evaluating the potential of Breztri Aerosphere to prevent COPD exacerbations over a 52-week treatment period compared with the two approved dual-combo therapies now available. Overall changes in respiratory function also will be evaluated. Investigators also will assess the participants' need to take additional fast-acting therapies — such as Ventolin (albuterol) — to manage their respiratory symptoms.
The most recent efficacy results demonstrated that standard dose Breztri Aerosphere, or with half of budesonide, can effectively reduce COPD exacerbation episodes compared with either Bevespi Aerosphere or Symbicort.
"The Phase III ETHOS trial results are exciting and demonstrate that Breztri Aerosphere significantly reduces the rate of exacerbations. This is also the first time we have seen the benefit of fixed-dose triple-combination therapy at two inhaled corticosteroid doses, which could transform treatment practice by allowing physicians to select the optimal dose for individual patients," Klaus Rabe, professor at the University of Kiel in Germany, and lead investigator of the ETHOS trial, said in a press release written by Adrian Kemp.
To date, safety and tolerability of the triple Breztri Aerosphere therapy has demonstrated to be the same as that of the approved therapies.
"The Phase 3 ETHOS trial builds on the Phase 3 KRONOS [NCT02497001] data which together show Breztri Aerosphere's ability to reduce exacerbation risk in a broad range of patients with COPD, irrespective of whether they have had an exacerbation in the previous 12 months," said Mene Pangalos, AstraZeneca's executive vice president of BioPharmaceuticals R&D. "We look forward to sharing these results with health authorities as soon as possible."
Breztri Aerosphere has been approved in Japan and is under regulatory review in China, where it has been granted Priority Review by the National Medical Products Administration. It also is under regulatory review in the U.S. and Europe.