E-cigs Raise Risk of Chronic Lung Disease, Especially in Those Who Also Smoke, Study Finds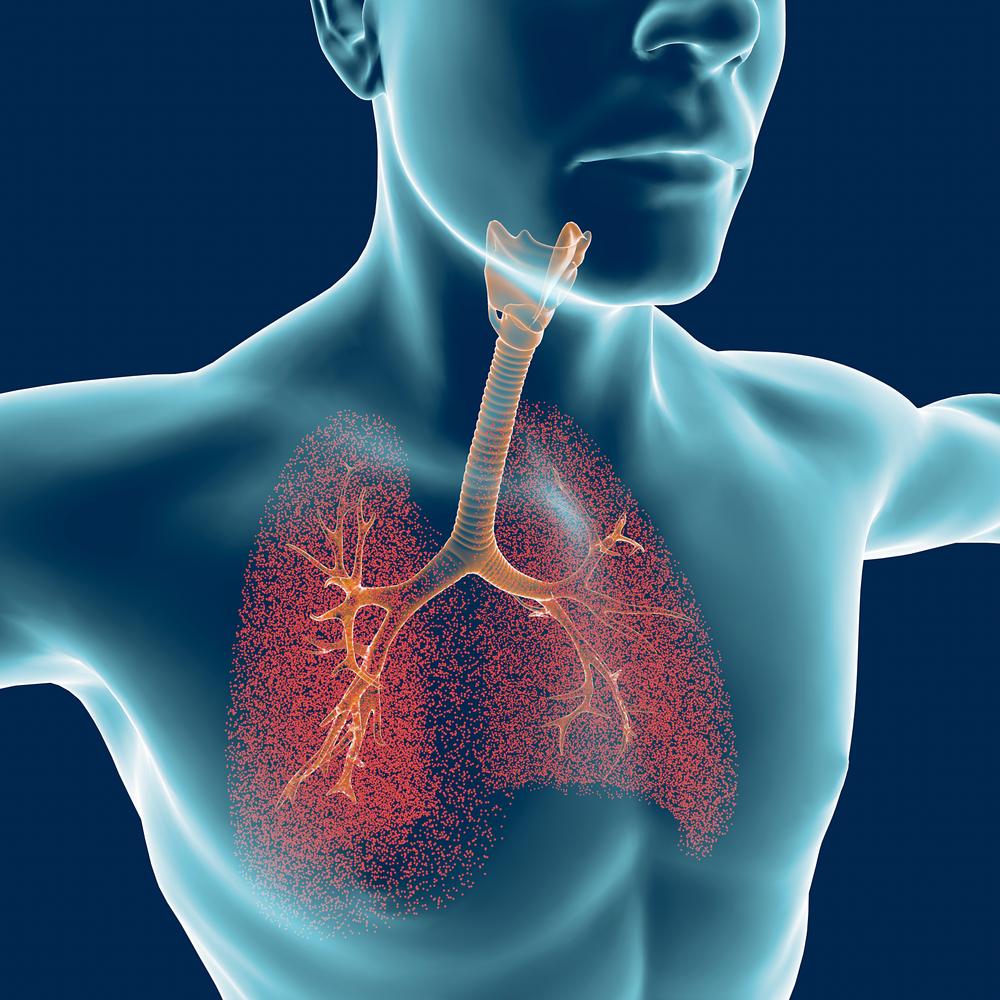 Using e-cigarettes significantly increases the risk of developing chronic lung diseases like asthma, bronchitis, emphysema, and chronic obstructive pulmonary disease (COPD), a study found.
Dual users — those who smoke tobacco and use e-cigarettes — are at an even higher risk than people with only one of these habits.
The study, "Association of E-Cigarette Use With Respiratory Disease Among Adults: A Longitudinal Analysis," was published in the American Journal of Preventive Medicine.
Previous studies have suggested that e-cigarettes can kill cells in the lungs, reduce the organ's immune response, and trigger inflammation.
Cross-sectional studies also found a link between the use of e-cigarettes, known as vaping, and chronic lung disease. However, since these studies only examine one point in time, it was impossible to determine if vaping increased the risk of lung diseases, or if people with lung diseases were more likely to use e-cigarettes.
Researchers at the University of California, San Franciso, examined the association between e-cigarette use and chronic lung illnesses.
The team analyzed publicly available data from the Population Assessment of Tobacco and Health (PATH), which tracked e-cigarette and tobacco use, as well as newly diagnosed lung disease in more than 32,000 adults in the U.S. between 2013 and 2016, and followed those newly diagnosed for over three years.
Results showed strong evidence of a causal link between e-cigarette use and lung diseases like COPD.
"What we found is that for e-cigarette users, the odds of developing lung disease increased by about a third, even after controlling for their tobacco use and their clinical and demographic information," Stanton Glantz, PhD, UCSF professor of medicine and director of the UCSF Center for Tobacco Control Research and Education, the study's senior author, said in a press release.
The researchers also found that people who vaped and smoked tobacco were at a higher risk of developing chronic lung diseases than those who used either product alone.
"Dual users — the most common use pattern among people who use e-cigarettes — get the combined risk of e-cigarettes and conventional cigarettes, so they're actually worse off than tobacco smokers," Glantz said.
More specifically, people who only used e-cigarettes were 1.3 times more likely to develop lung diseases, and those who smoked  tobacco 2.6 times more likely. For those who used both, this value increased to 3.3 times.
"The use of e-cigarettes appears to be an independent risk factor for respiratory disease in addition to all combustible tobacco smoking. Although switching from combustible tobacco, including cigarettes, to e-cigarettes theoretically could reduce the risk of developing respiratory disease, current evidence indicates a high prevalence of dual use, which is associated with increased risk beyond combustible tobacco use," the researchers wrote.
"In addition, for most smokers, using an e-cigarette is associated with lower odds of successfully quitting smoking. E-cigarettes should not be recommended," the team added, weighing in on the current debate over whether vaping should be promoted as a way of reducing harm among smokers.
The team found that switching from tobacco smoking to e-cigarettes reduced the risk of developing lung diseases, but less than 1% of smokers actually achieved a complete switch.
"Switching from conventional cigarettes to e-cigarettes exclusively could reduce the risk of lung disease, but very few people do it," Glantz said. "For most smokers, they simply add e-cigarettes and become dual users, significantly increasing their risk of developing lung disease above just smoking."
Of note, this study and its results are unrelated to EVALI (E-cigarette or vaping product use-associated lung injury), the acute lung injury that was associated with e-cigarette use and first reported in August 2019. An estimated 2,000 people suffered lung injury and several dozen died.
EVALI is thought by the Centers for Disease Control to be associated with a tampering of the juice used in e-cigarettes, namely the addition of vitamin E acetate, most often found in vaping products that contain tetrahydrocannabinol (THC, a chemical derived from marijuana that induces a feeling of being "high").
"We concluded that e-cigarettes are harmful on their own, and the effects are independent of smoking conventional tobacco," Glantz said. "This study contributes to the growing case that e-cigarettes have long-term adverse effects on health, and are making the tobacco epidemic worse."