Georgia Hospital Using Zephyr Valve System to Treat Breathing Problems Due to Emphysema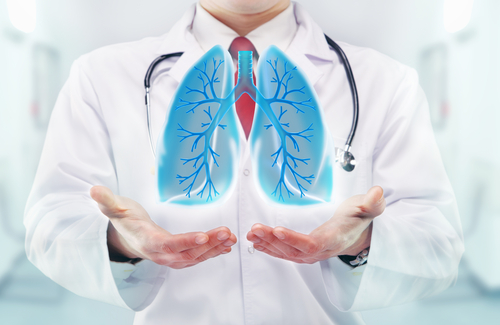 Piedmont Atlanta announced that it is the first hospital in the state of Georgia to offer treatment for emphysema with the Zephyr Valve System, a minimally invasive therapy for better lung function and exercise tolerance without the need for surgery.
Patients with emphysema, a severe form of chronic obstructive pulmonary disease (COPD), report being able to breath easier, and to feel more energy after treatment with the Zephyr Valve System, marketed by Pulmonx.
With the system, doctors use a special instrument called a bronchoscope to implant small, self-expanding, one-way valves to isolate the diseased portions of the lungs. Patients are sedated during the procedure.
"This new treatment option is a life-changer for people with emphysema and severe COPD," Ralitza Martin, an interventional pulmonologist with Piedmont Pulmonary, Critical Care and Sleep Medicine, said in a press release.
"Until now, the only other options for these patients were highly invasive treatments such as surgical lung volume reduction or lung transplantation," Martin added.
The Zephyr system was approved by the U.S. Food and Drug Administration to treat breathing difficulties in people with severe emphysema in June 2018.
In its approval announced, the agency noted: "Treatment options are limited for people with emphysema who have severe symptoms that have not improved from taking medicines. … This novel device is a less invasive treatment that expands the options available to patients."
Emphysema breaks down the walls of the alveoli (the small sacs where gas exchanges occur in the lungs), resulting in a loss of the organ's natural recoil. With each inhaled breath, air gets trapped in the diseased portions of the lungs, leading to hyperinflation.
In hyperinflated lungs, trapped air compresses healthier lung tissue and flattens the diaphragm, making it difficult to breathe.
The Zephyr Valve System's self-expanding valves are designed to conform to the shape of the bronchial walls, creating a seal, and are one-way, meaning that inhaled air cannot enter diseased portions of the lungs, but trapped air and fluids can escape. This reduces hyperinflation, allowing the healthy lung to expand better.
"We've been doing this procedure for several months now and I have seen a dramatic improvement in the quality of life of patients who have been treated," Martin said.