Add-on Fasenra Does Not Ease COPD Exacerbations, Phase 3 Results Show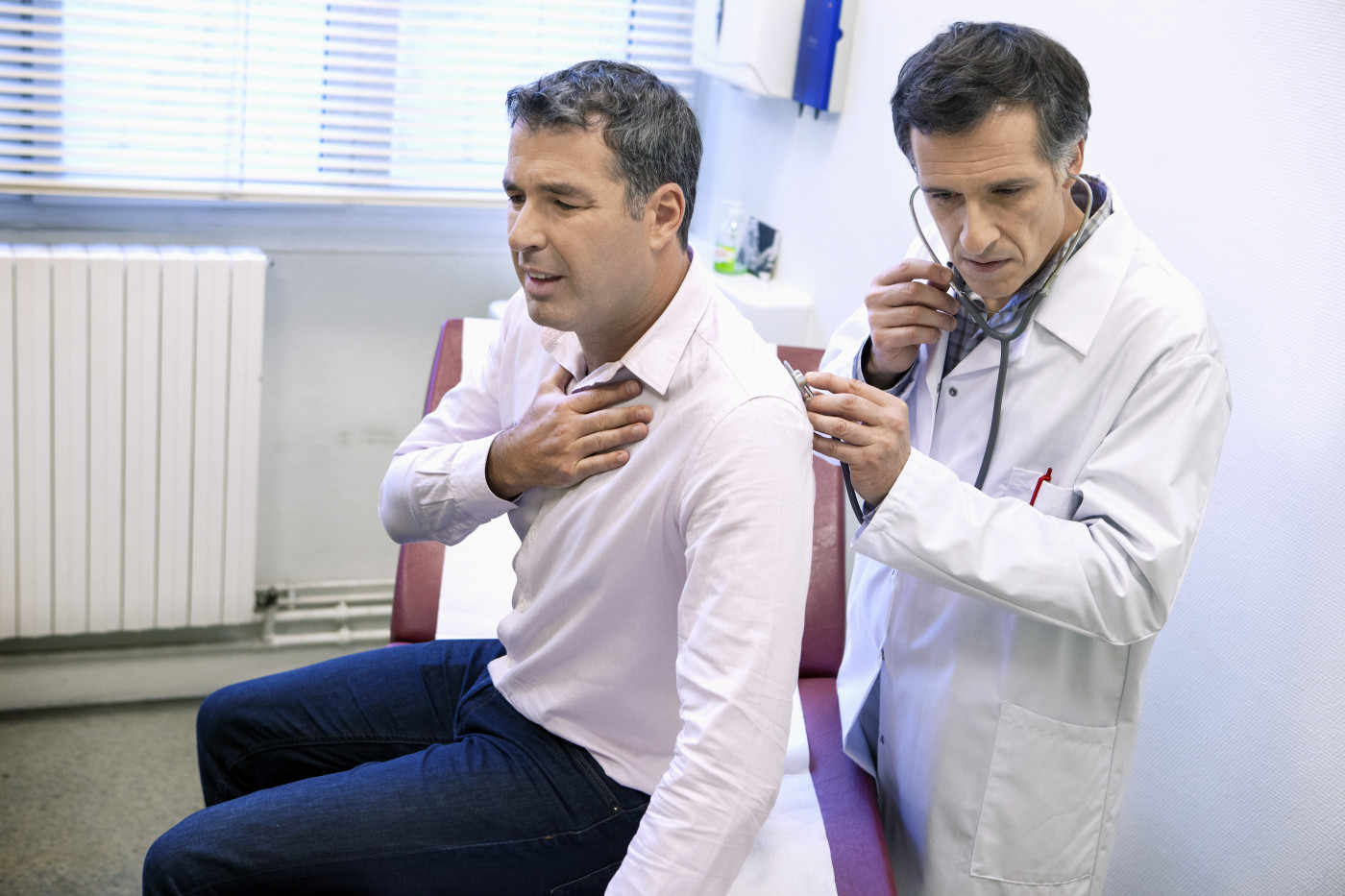 Add-on treatment with asthma medication Fasenra (benralizumab) failed to reduce annual exacerbations in patients with moderate to very severe chronic obstructive pulmonary disease (COPD), according to final results of two Phase 3 trials.
Findings were reported in the study, "Benralizumab for the Prevention of COPD Exacerbations," published in The New England Journal of Medicine and presented at the recent 2019 American Thoracic Society (ATS) Conference.
Fasenra is an engineered monoclonal antibody developed by AstraZeneca and its subsidiary, MedImmune, to recruit natural killer cells – a component of the innate immune system — to target eosinophils — a type of disease-fighting white blood cell. The therapy is currently approved in the U.S., EU, Japan, Australia and other countries, as an add-on therapy for severe eosinophilic asthma.
The global, double-blind, AstraZeneca-sponsored Phase 3 trials, known as GALATHEA (NCT02138916) and TERRANOVA (NCT02155660) — which formed the VOYAGER program — assessed the efficacy and safety of Fasenra as an add-on to standard inhaled therapies in COPD patients ages 40 to 85.
The primary analyses were conducted in 1,120 patients in GALATHEA and 1,545 patients in TERRANOVA.
All patients enrolled had moderate to very severe COPD, a history of frequent moderate and/or severe exacerbations, and eosinophilic inflammation — which is associated with a greater risk of exacerbation and occurs upon buildup of eosinophils.
Both 56-week studies compared a placebo with Fasenra, given via under-the-skin (subcutaneous) injections every four weeks for the first three doses, and every eight weeks thereafter. Fasenra was given in 30 and 100 mg doses in the two trials, and also at a lower dose (10 mg) in TERRANOVA only. For reference, 30 mg is the approved dose for the treatment of patients with severe eosinophilic asthma.
The annualized exacerbation rates in the GALATHEA study were 1.19 in patients receiving the 30 mg dose, 1.03 in those on the 100 mg dose, and 1.24 in the placebo group. In TERRANOVA, these rates were 0.99, 1.21, and 1.09 with the 10 mg, 30 mg, and 100 mg doses of Fasenra, respectively, and 1.17 in patients on placebo.
However, rate ratios showed that, as previously reported, none of the Fasenra doses led to significant reductions compared with placebo.
"Add-on benralizumab [Fasenra] was not associated with a lower annualized rate of COPD exacerbations," the team wrote.
As for safety, the types and frequencies of adverse events were similar between Fasenra and placebo groups. The most common adverse events were related to COPD or respiratory conditions. Mortality — all-cause and adverse event-related — was below 4% in both groups.
An earlier Phase 2a trial (NCT01227278) found that, although not statistically significant, Fasenra reduced the COPD exacerbation rate in patients with eosinophilic inflammation in the airways. However, these Phase 3 trials showed that the therapy's ability to deplete blood eosinophils — which was substantial by week 24 — did not help lower COPD exacerbations.
"Discovering treatments that prevent and/or limit exacerbations is a priority for clinicians and researchers as we seek to improve the quality of life for patients. Unfortunately [Fasenra] did not accomplish that objective in these studies, but the findings will inform current and future avenues of exploration for new treatments," Gerard J. Criner, MD, the study's co-lead author, said in a press release.
Criner, chair and professor of thoracic medicine and surgery at Temple University and director of the Temple Lung Center, added that the center continues studying alternative treatments, and to offer access to clinical trials.