Spiration Valve System Helps People with Severe Emphysema Breathe More Easily, Study Finds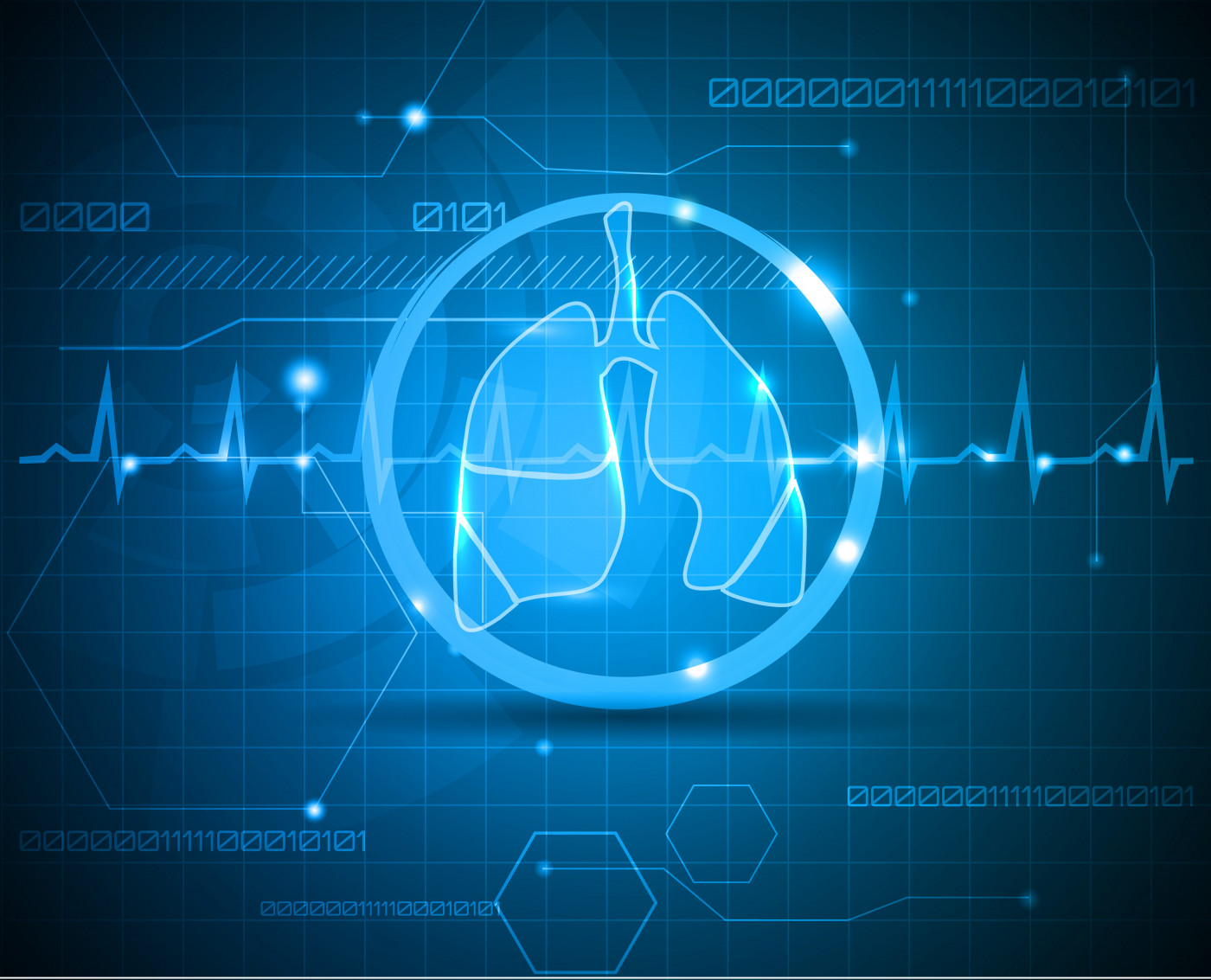 Olympus' Spiration Valve System (SVS), a device that can be inserted into a patient's airways to redirect air from diseased regions of the lungs and toward its healthier parts, improves respiration in people with severe emphysema, a clinical trial found.
Its results were reported in the study, "Improving Lung Function in Severe Heterogenous Emphysema with the Spiration Valve System (EMPROVE): A Multicenter, Open-Label, Randomized, Controlled Trial," published in the American Journal of Respiratory and Critical Care Magazine (AJRCCM). 
Statistics indicate that about 4.7 million people in the U.S. have emphysema, a progressive form of chronic obstructive pulmonary disease (COPD) in which the small air sacs (alveoli) of the lungs become damaged, leading to chronic shortness of breath, affecting both their quality of life and ability to perform physical tasks.
Shortness of breath in these patients can be treated with lung volume reduction surgery (LVRS) — a surgical procedure in which the damaged parts of the lung are removed, so that the healthier parts may enlarge to improve respiratory function, Olympus states in a press release.
However, "while effective, most qualifying individuals (80%) are ineligible for LVRS, primarily due to the potential morbidity associated with surgery and the pattern of emphysema and severity of lung function. Thus, there is a substantial need for less invasive treatment options for severe emphysema," the researchers wrote.
Olympus' SVS is an umbrella-shaped device that works to re-route air circulating inside the airways away from damaged regions toward healthier parts of the lungs. The device can be put in place using a bronchoscope, a small tube that is inserted into the patient's throat until it reaches the bronchi of the lungs, and that does not require invasive surgery.
The U.S. Food and Drug Administration (FDA) approved the SVS as a minimally invasive treatment to improve respiration and quality of life in people with severe emphysema in December 2018, and the product came into commercial use a month later.
FDA approval was based on findings from the multicenter and randomized EMPROVE trial (NCT01812447) that assessed the safety and effectiveness of the SVS device compared to medical management alone in people with severe emphysema and severe dyspnea (shortness of breath).
A total of 172 patients (ages 40 and older; mean age, 67.4) were enrolled in EMPROVE, and randomly assigned to either the SVS device (treatment group, 113 people), or optimal medical management alone (control group, 59 people).
The study's primary measure of effectiveness was changes in mean forced expiratory volume in 1 second (FEV1, a measure of lung function) from the beginning of the study to six months after intervention. Its primary safety endpoint was the incidence of composite thoracic serious adverse events.
Secondary effectiveness goals included assessing changes in FEV1 responder rates, target lung lobe volume reduction, hyperinflation, health status, dyspnea, and exercise capacity.
Results showed a significant improvement in mean FEV1 at six months in people with the SVS device compared to those who given medical management alone — an increase of 0.099 liters versus a decrease of 0.002 liters, respectively.
Similar results were seen after a year of follow-up, with patients in the treatment group having a significant improvement in mean FEV1 (increase of 0.067 liters) compared to those in the control group (a decrease of 0.032 liters).
At six months, patients in the treatment group also showed statistically significant improvements in most secondary effectiveness endpoints — namely, target lobe volume reduction, hyperinflation, health status, and dyspnea — compared to the control group. No statistically significant difference in these two groups was seen in the six-minute walking test (6MWT), a measure of exercise capacity.
Regarding safety, the incidence of composite thoracic serious adverse events was higher among patients receiving the SVS device than among controls (31.0% versus 11.9%) at six months of follow-up. This mainly resulted from a higher incidence (12.4%) of pneumothorax (collapsed lung) among these patients.
"Early-onset pneumothorax in the treatment group likely resulted due to acute reduction in lung volume by valve therapy, and is a recognized indicator of successful target lobe occlusion," the researchers wrote.
Other serious adverse events reported included acute COPD exacerbations, and pneumonia. Four people (3.9%) in the treatment group died, with one death related to the device, and three (6.4%) died in the control group.
Overall, "the SVS offers clinically relevant benefits for severely ill patients with emphysema, and while there are risks with the therapy they are primarily manageable and tend to diminish over time," the researchers wrote.
"The results of the EMPROVE trial and other randomized trials of valve therapy have led to the inclusion of endobronchial valve therapy as an important component of the clinical therapy recommendations for the underserved patient population with severe emphysema," they added.
More information on the SVS device can be viewed in a video from Olympus featuring the pulmonologist Gerard Criner, MD, with Temple University Hospital in Philadelphia and the study's first author.