New Assessment Reveals that COPD Outcome in Tiotropium/olodaterol Therapy Differs According to Disease Severity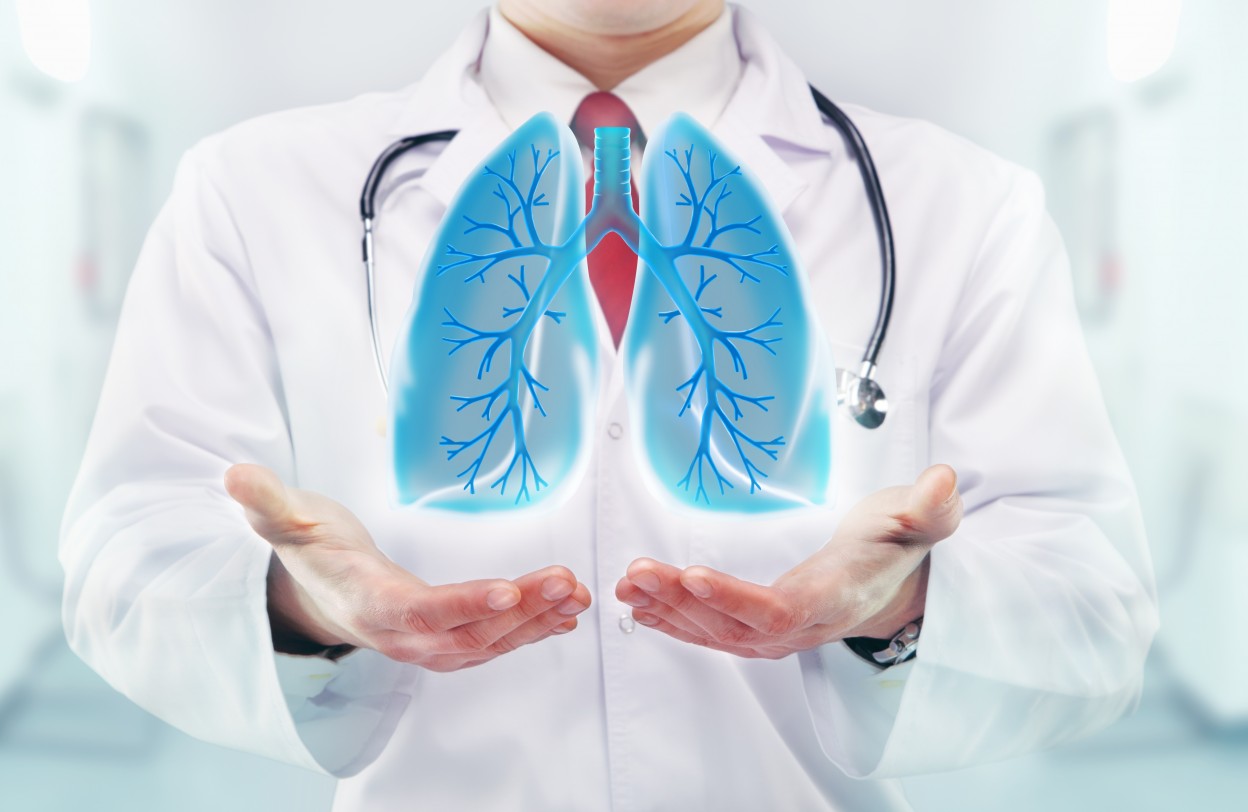 A dossier assessment developed by the German Institute for Quality and Efficiency in Health Care (IQWiG) examined the added benefit of the fixed-dose combination therapy tiotropium plus olodaterol (Spiolto Respimat), approved this year for the maintenance treatment of chronic obstructive pulmonary disease (COPD) in adults. The study compared tiotropium/olodaterol combination therapy with another existing therapies and reached the conclusion that, while it offers clinical advantages to female COPD patients with disease severity grade II to IV (with fewer than two flare-ups a year), in patients with high severity COPD (and at least two flare-ups a year), the combination therapy either had no added benefit or presented less benefit.
Spiolto® Respimat® (Boehringer Ingelheim) is composed of two potent, long-acting bronchodilators – tiotropium, the active ingredient in the drug Spiriva®, which is enhanced by olodaterol. The therapy was approved in July 2015 for relief of COPD symptoms in adult patients following promising results that showed the drug could induce significant improvements in lung function, COPD symptoms and quality of live in comparison to Spiriva®.
In the study, subjects were divided according to their disease severity and compared to different therapies according to the guidelines specified by the Federal Joint Committee (G-BA). In patients with a moderate COPD severity stage (grade II), the drug combination was compared to a long-acting beta-2 sympathomimetic (LABA) and/or tiotropium alone. From severity grade III and at least two flare-ups a year, the patients in the comparator group had to receive an additional inhaled corticosteroid (ICS). These specifications differed from the clinical trials presented by Boehringer Ingelheim, TONADO 1&2 clinical trials, both part of the TOviTO® study in which the drug's approval was based on.  Furthermore, the present assessment used data from 52-week for all outcomes, in contrast with some of the previous results which analyzed outcomes at 24-week into treatment.
According to a IQWiG press release, the main conclusions of the assessment indicate that most adult patients with severity grade II or severity grade III and IV with fewer than two exacerbations per year, had no relevant different outcomes with either the combination therapy or the corresponding comparator treatment. Researchers reported that some data was lacking, and that only women in the fixed-dose combination group, with severity grade II to IV, with less than two exacerbations per year, presented an improvement in COPD symptoms and a positive effect in the quality of life. Men in the same subpopulation presented no positive or negative effects.
Most outcomes for the second testing group, adults with severity grade higher than III and at least two exacerbations per year, presented either no relevant differences or data was missing. Despite these observations, researchers found that the frequency of severe exacerbations in patients who had inhaled the fixed-dose combination of tiotropium/olodaterol was higher, meaning that lesser benefit was achieved by this combination plus ICS therapy in comparison with tiotropium plus ICS treatment.
The G-BA is now expected to comment on the results and decide on the extent of the added clinical benefit provided by the combination therapy tiotropium/olodaterol to patients with COPD.