Verona Completes Enrollment for ENHANCE-2 Trial of Ensifentrine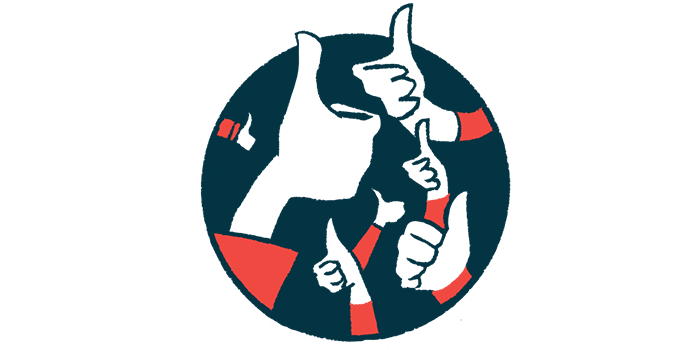 Verona Pharma has completed patient enrollment for ENHANCE-2, a Phase 3 clinical trial evaluating the safety and efficacy of ensifentrine, an inhalation therapy for chronic obstructive pulmonary disease (COPD).
According to Verona, the trial exceeded its enrollment target of 800 participants, even amid the COVID-19 pandemic. Top-line data are expected later this year.
"Completing enrollment in the Phase 3 ENHANCE-2 trial with more than 800 subjects is an important accomplishment for Verona Pharma," David Zaccardelli, Verona's president and CEO, said in a press release. "We are pleased to achieve our recruitment targets during the ongoing global pandemic."
In September 2020, Verona launched the Phase 3 ENHANCE program, which included two trials: ENHANCE-1 (NCT04535986) and ENHANCE-2 (NCT04542057).
Both studies, underway at clinical sites in Europe and the U.S., were designed to assess the safety and efficacy of a nebulized suspension of ensifentrine as a maintenance treatment for patients with moderate to severe COPD.
In these trials, ensifentrine is being given alone or as an add-on therapy to a bronchodilator — either a long acting muscarinic antagonist (LAMA) or a long acting beta-agonist (LABA). Of note, bronchodilators are medications that help relax the muscles surrounding the lungs' airways, widening them and easing airflow into the lungs.
Participants are randomly selected to receive either a nebulized suspension containing 3 mg of ensifentrine, or a placebo, delivered twice daily. ENHANCE-2 is spanning 24 weeks, or just less than six months, while patients in ENHANCE-1 are receiving the therapy or placebo for either 24 or 48 weeks.
Enrollment for the 48-week group of ENHANCE-1 was completed late last year, with approximately 400 participants. For the 24-week group, enrollment is expected to be completed by June.
The studies' primary goal is to evaluate ensifentrine's ability to boost patients' lung function, as measured by changes in forced expiratory volume in one second (FEV1) over 12 hours of exposure to the medication after 12 weeks (about three months) of treatment.
Secondary goals include assessing the therapy's ability to lessen symptom severity and improve patients' health-related quality of life. Safety measures also will be evaluated over both the shorter (24 weeks) and longer (48 weeks) regimens.
If the results are positive, Verona said it intends to file a new drug application with the U.S. Food and Drug Administration by June 2023, seeking ensifentrine's approval for treating COPD.
"We expect to report top-line data from ENHANCE-2 in the third quarter of 2022 and from ENHANCE-1 around the end of 2022. We look forward to reporting these results and working with the regulatory authorities to address the urgent need for a novel treatment for COPD," said Zaccardelli.
Ensifentrine is a dual inhibitor of two phosphodiesterase (PDE) enzymes — PDE3 and PDE4 — that are involved in muscle contraction and airway inflammation. The therapy is designed to block the action of these enzymes, meaning that ensifentrine works as a bronchodilator, facilitating air entry into the lungs. It also works as an anti-inflammatory agent.
Prior results from a Phase 2b trial (NCT03937479) showed that ensifentrine combined with maintenance tiotropium — a LAMA marketed as Spiriva Respimat by Boehringer Ingelheim — significantly improved lung function and quality of life in COPD patients who have impaired lung function and disease symptoms.
Verona also is developing a pressurized metered-dose inhaler to deliver ensifentrine. Prior data from a Phase 2 trial (NCT04091360) supports its potential benefits for patients with moderate to severe COPD.