Verona Pharma's Potential COPD Therapy Shows Positive Clinical Trial Results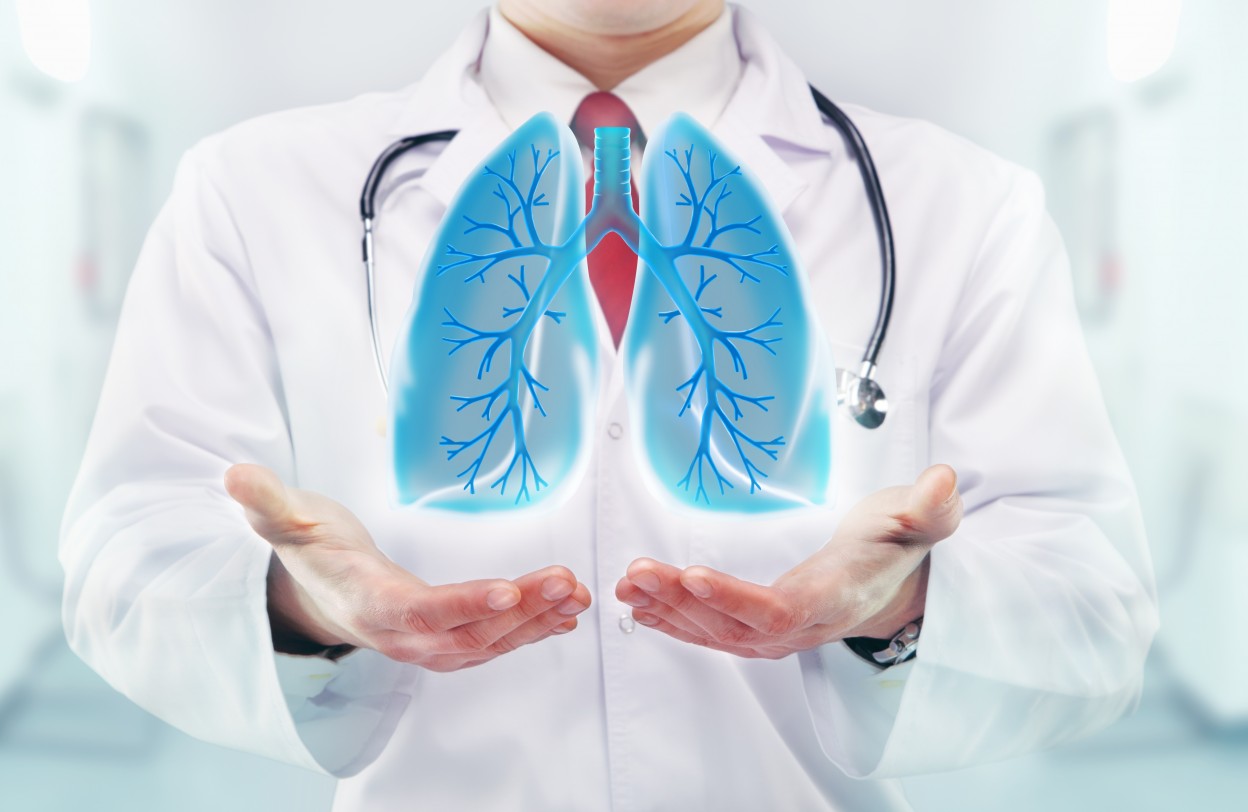 Verona Pharma, a clinical stage biopharmaceutical company focused on the development of therapeutic medicines to treat respiratory diseases, recently announced positive results of a Phase 2a dose-finding study on the new nebulized formulation of RPL554, its lead drug candidate.
The positive data adds to the evidence that this drug could be a successful therapeutic agent for chronic obstructive pulmonary disease (COPD), as a monotherapy or in combination with other drugs.
RPL554 is a first-in-class drug developed as a nebulized treatment for acute exacerbations of COPD in a hospital and home-care setting. The molecule is a dual phosphodiesterase (PDE) 3/4 inhibitor, displaying simultaneously bronchodilator and anti-inflammatory properties, essential for the treatment of asthma and COPD patients.
The study's objective was to demonstrate a dose-dependent bronchodilator effect for RPL554 and compare it to nebulized salbutamol, whose standard dose is 2.5 mg but it is occasionally elevated to 7.5 mg in severely ill COPD patients. The placebo-controlled Phase 2a trial included 29 patients with mild to moderate persistent asthma, each receiving four doses of nebulized RPL554 (0.4 to 24 mg), two doses of nebulized salbutamol (2.5 mg and 7.5 mg), or a placebo.
The primary objective of the study was met, with the nebulized RPL554 demonstrating a dose-dependent bronchodilator response in a linear way throughout the dose range. Moreover, the maximum bronchodilator effect of the drug was comparable to the one observed with salbutamol at the highest dose. Safety and tolerability profiles were also deemed positive, with fewer reported adverse events with RPL554 than with nebulized salbutamol. The results suggested that the drug might have a large therapeutic index.
"We are very excited by the results from our dose-finding study for RPL554,"Dr. Jan-Anders Karlsson, CEO of Verona Pharma, said in a press release. "It is very pleasing that the maximum bronchodilator effect of RPL554 is comparable to that seen with the highest dose of salbutamol used in the study — a dose equivalent to the highest dose of salbutamol used to treat acute exacerbations of COPD in the emergency department. It is noteworthy that this was achieved with fewer adverse events.
"The data generated in this study emphasises its pronounced bronchodilator effect, and combined with its unique anti-inflammatory effects, we continue to believe that RPL554 could be an important, and much needed, new treatment option, either alone or as an add-on to existing drugs, for patients with COPD," Karlsson said.
Data from the study will help the development of a dose selection Phase 2b study, expected to begin in 2017.