Airway Clearance Vests Fail to Improve Measures of Lung Function in Short Term, Study Finds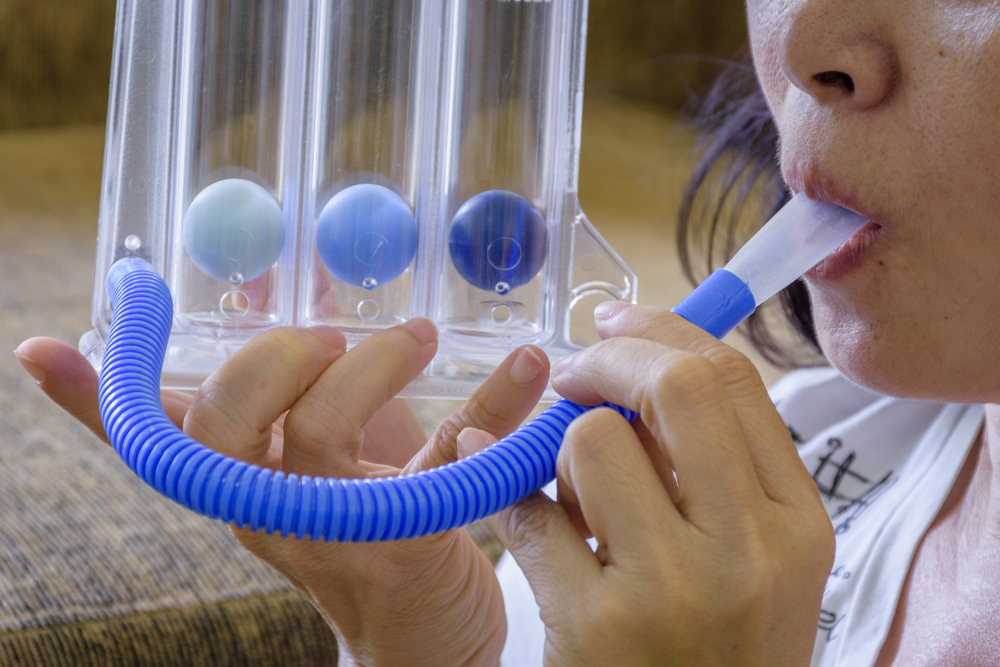 High frequency chest wall oscillation (HFCWO) vests, a type of airway clearance therapy used in several lung disorders, including chronic obstructive pulmonary disease (COPD), were not found to improve measures of lung function in healthy individuals in a recent study.
The study, designed to assess the short-term effects of HFCWO vests on standard measures of lung function, calls into question the idea that these vests work through airflow bias, which is the process by which mucus is moved through the airways.
More specifically, the narrowing of the airways during exhalation increases the forces acting on them and causes mucus to be expelled — a process called cephalad airflow bias.
In fact, the HFCWO vests actually led to a decline in lung function, although these effects were temporary. The least significant decrease in key measures was registered with AffloVest, developed by International Biophysics.
The study, "Effect of high frequency chest wall oscillation vests on spirometry measurements," was published in the journal Respiratory Therapy. An abstract of the study will be available in Pediatric Pulmonology.
HFCWO vests work through two different technologies: a mechanical oscillator integrated into a wearable garment, like AffloVest, or a pneumatic compressor connected to an inflatable garment, such as The Vest by Hill-Rom, SmartVest by Electromed, and inCourage by RespirTech.
Both types of vests are intended to loosen and thin excess mucus in the airways, but the exact way in which they improve lung function is not entirely known. Until now, the hypothesis that the vests work through airflow bias has not been tested in clinical settings.
"It has been claimed that one of the operating principles of HFCWO vests is creating 'airflow bias' in the lungs, but valid clinical evidence supporting that claim is lacking," Thomas W. O'Brien, MD, a pulmonologist at Pulmonary Disease Specialists in Kissimmee, Florida, and the study's principal investigator, said in a press release. "We aimed to prospectively evaluate lung function scores before, during and after use using different types of HFCWO vests to evaluate the claims of increased vest-induced airflow bias in the lungs."
The prospective, single-center study (NCT03534986) recruited 32 healthy individuals who were fitted with either the AffloVest or one of the three compressor-based vests — TheVest, SmartVest or inCourage.
Participants' lung function was measured according to the American Thoracic Society's guidelines, including forced vital capacity (FVC), forced expiratory volume (FEV1), peak expiratory flow (PEF), tidal volume (TV), and forced expiratory flow (FEF25%-75%). Measurements were performed during and after use of an HFCWO vest and compared with values before use.
"Vibratory action through the chest wall helps to loosen secretions, much like manual chest physical therapy (CPT)," O'Brien said. "This study was designed to investigate the effects of the application of mechanical oscillatory and compressor-based HFCWO vest during use on standard spirometry parameters."
Researchers found that use of compressor-based HFCWO vests resulted in a significant decrease in FVC, FEV1, and FEF25%-75% values during use, compared with before use, suggesting a deterioration in lung function.
For the AffloVest, only the drop in the FEF25%-75% measurement was significant, although the compressor-based group showed levels three times lower in this parameter.
Researchers saw no increase in PEF measurement in any of the HFCWO vest groups, which indicates that HFCWO vests do not work through increasing cephalad airflow bias.
Lung function values returned to normal after discontinuing use for both types of HFCWO vests.
"This clinical study challenges the long-held belief that HFCWO vest-induced cephalad airflow bias correlates to effective airway clearance therapy," said David Shockley, president and CEO of International Biophysics. "Manual Chest Physical Therapy (CPT) has always been considered the gold standard in mobilizing and clearing lung secretions. We engineered and developed the AffloVest to mimic hand CPT using our patented direct dynamic oscillation technology that also provides the benefit of mobility and portability during the use for the user."