Bronchiectasis in COPD: Diagnosis, Treatment and Research Challenges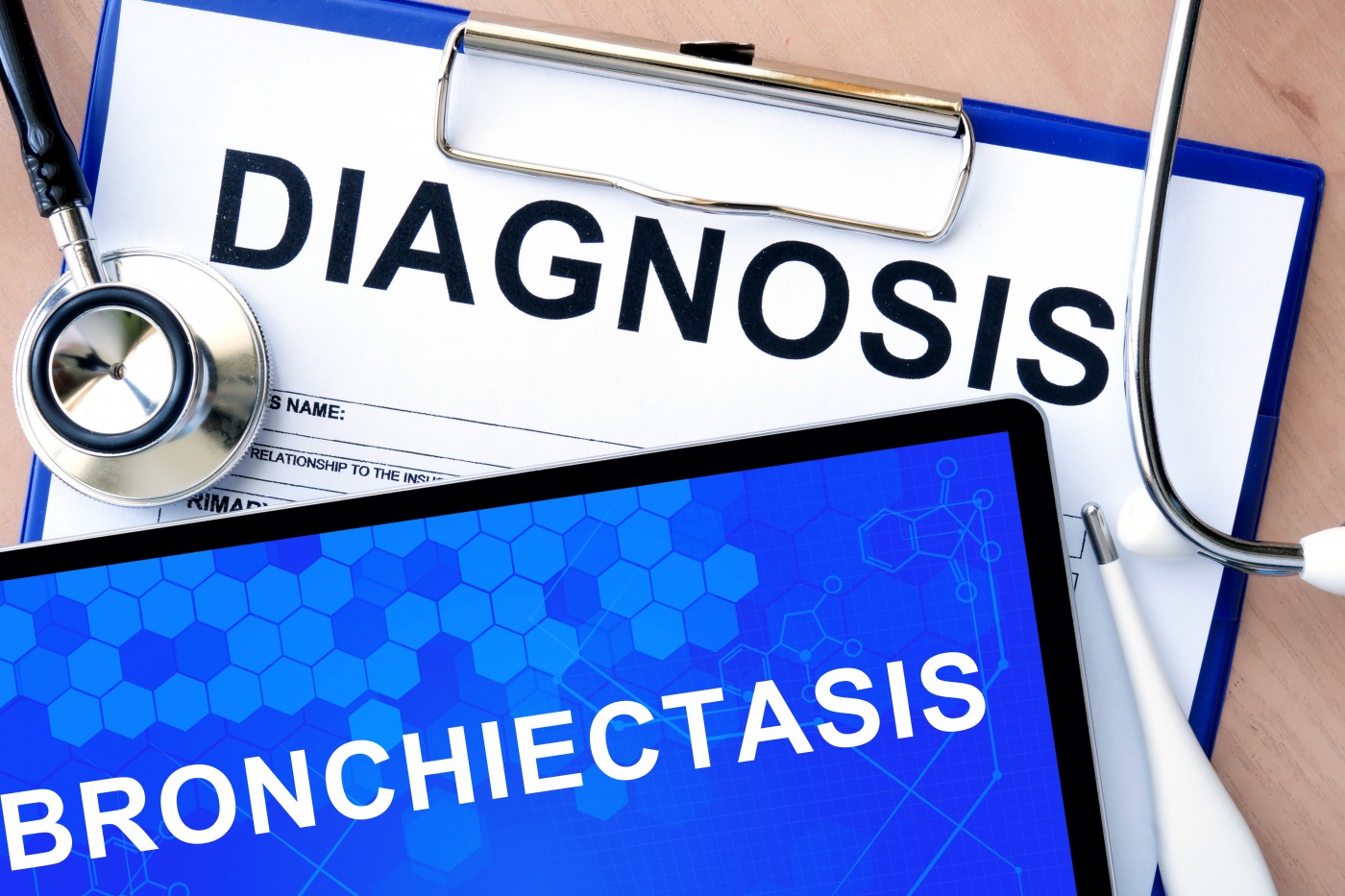 Early detectionof bronchiectasis among patients with chronic obstructive pulmonary disease (COPD) could lead to better disease management and, in the long run, better survival. But researchers do not agree on the best way to manage these patients, emphasizing the need for more research in patients with the two conditions.
Researchers at Peking University Third Hospital in China explored the links between the two conditions in the study "Bronchiectasis as a Comorbidity of Chronic Obstructive Pulmonary Disease: Implications and Future Research," underscoring areas where more research is needed. The work was published in the Chinese Medical Journal.
While bronchiectasis is often seen as a complication of COPD, caused by repeated cycles of airway inflammation and infections, the two conditions can also coexist independently, with COPD being diagnosed in patients with primary bronchiectasis. Although a detailed disease history may help to distinguish the two scenarios, this may be difficult at times.
Also, reports of bronchiectasis among COPD patients tend to present highly varying numbers. In studies published so far, bronchiectasis in COPD ranged from 4 percent to 69 percent. The lowest number was seen in the ECLIPSE study, which aimed to identify predictive markers in COPD patients.
In Spain, an examination of patients with moderate to severe COPD showed 57.6 percent had bronchiectasis, while in Turkey, researchers reported 33 percent. Two Chinese studies found that 34.7 percent and 45.8 percent of patients with stable COPD also had bronchiectasis.
The highest numbers, however, were reported from the United Kingdom, where researchers found that 69 percent of COPD patients who suffered an acute exacerbation had bronchiectasis. In most cases, it was mild or minor, with 30 percent experiencing moderate or severe bronchiectasis.
Looking specifically at patients with primary bronchiectasis, researchers in Germany reported that COPD was found in 39.2 percent of the patients hospitalized for the condition.
These differences likely reflect different criteria for including patients in different disease stages in studies, but they also show the presence of varying definitions of bronchiectasis.
Studies have also attempted to explore features that may predispose patients to develop both conditions. Some found that older, male COPD patients who did not smoke had bronchiectasis more often. These patients were often poorly nourished, had been sick for a long time, and coughed up more purulent mucus. This is likely linked to the fact that bronchiectasis tends to increase the risk of both infections and inflammation in COPD.
Imaging studies suggest there are two main types of bronchiectasis in COPD. In one, patients have mild bronchiectasis but severe emphysema — a condition in which the air sacs of the lungs are damaged. Such patients often have shortness of breath and a lower exercise tolerance. The other type is caused by thickening of the bronchial walls, and patients more often have a large sputum production and common disease exacerbations.
Nevertheless, patients with bronchiectasis and COPD tend to fare worse. Studies show they have more exacerbations and die earlier. Following patients for five years, one study reported that COPD patients who also had bronchiectasis were 1.77 times more likely to die than patients with COPD alone.
Meanwhile, researchers and physicians have not reached a conclusion on the best way to manage the coexistence of the two conditions. This is particularly a problem since some treatments that are beneficial for one disease may not be optimal for the other. For instance, inhaled corticosteroids are commonly prescribed in COPD, but are not recommended for most bronchiectasis patients.
The Global Initiative for Chronic Obstructive Lung Disease (GOLD) suggested that physicians should treat such patients with standard bronchiectasis treatment, adding COPD treatments as needed. But there are other unanswered questions, such as whether it's better to use long-term antibiotics or bronchodilators to prevent exacerbations.
More research, focused specifically on this patient group, is needed to gain insights into strategies that can prevent the early death these patients risk.