FDA OKs Phase 2 Clinical Trial of EP395 for COPD Patients
Antibiotic therapy to be tested in 60 COPD patients in UK, Germany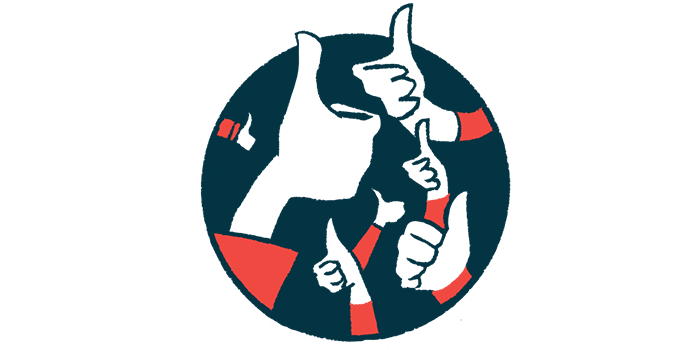 The U.S. Food and Drug Administration (FDA) has authorized EpiEndo Pharmaceuticals to conduct a Phase 2a clinical trial of its antibiotic treatment EP395 in people with chronic obstructive pulmonary disease (COPD).
It will be the first test of the experimental therapy in COPD patients.
The clinical trial (NCT05572333) plans to enroll up to 60 participants, ages 45 and older, who have been diagnosed with COPD for at least 2 years. While the trial is not yet recruiting, it will be conducted across a half dozen sites in the U.K. and Germany.
First results from the trial are expected in the second half of 2023.
"This is the first time that EP395 will be tested in COPD patients, and we are looking forward to the invaluable data that this study will provide," Ginny Norris, EpiEndo's chief medical officer, said in a press release.
Testing EP395 in a clinical trial
COPD is thought to be driven by long-term exposure to lung irritants known to damage the lungs and airways.
The condition is characterized by a reduced integrity of the protective layer that surrounds the lung airways. This layer is composed of epithelial cells and acts as a barrier that protects the lungs against external damage.
EP395 is an oral macrolide — a class of antibiotics designed to treat several acute and chronic infections. The therapy is part of the so-called "Barriolides," a novel class of nonantibiotic macrolides.
According to EpiEndo, EP395 may help strengthen epithelial integrity in people with COPD or other inflammatory diseases. It also has a reduced anti-microbial resistance potential and anti-inflammatory properties.
Data from a previous Phase 1 trial (NCT04819854), conducted in healthy volunteers, demonstrated that EP395 was generally safe and well-tolerated, and that its pharmacological profile was compatible with once-daily dosing.
Now, EP395 will be administered to COPD patients for the first time in the Phase 2a trial. This double-blinded, randomized, placebo-controlled trial will assess the safety and tolerability of EP395, as well as its effect on lung function, inflammation, and barrier strengthening in the lungs. Other measures include heart function and patients' quality of life.
Patients will receive three capsules of EP395 or a placebo, taken daily for 12 weeks or about three months. Neither participants nor researchers will know which patients are receiving the therapy and which the placebo.
The company also recently launched another Phase 1 trial (NCT05516316) to further test EP395 in healthy volunteers. This trial is still recruiting participants, ages 18-55.
The volunteers will be randomly assigned to receive EP395 or placebo. At the end of the treatment, participants will inhale a lipopolysaccharide (LPS), a molecule composed of sugar and fat, that induces acute inflammation of the airways.
The study's main goal is to evaluate whether participants who received EP395 will have less inflammation in the airways compared with those who were given a placebo.
"The information gained from [the Phase 2a trial], together with the LPS challenge study, will provide a strong data set to support the further development of EP395," Norris said.
"There is a large unmet need for alternative, safe and effective treatments for COPD and I am pleased to be involved in the development of EP395 and a study that will provide vital insights into the potential for this new class of therapeutic," said Dave Singh, MD, the study's principal investigator.