FDA Advisory Committee Does Not Support Approval of GSK's Mepolizumab for COPD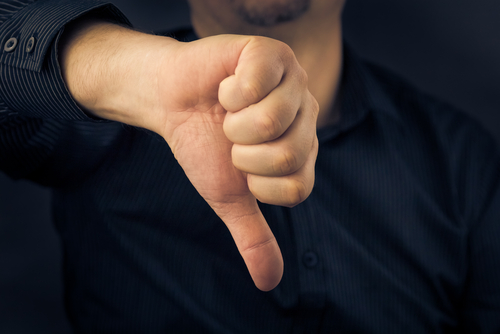 The U.S. Food & Drug Administration's Pulmonary Allergy Drugs Advisory Committee voted that the risk-benefit profile of GSK's mepolizumab was not adequate to support its approval as an add-on treatment for reduction of exacerbations in patients with chronic obstructive pulmonary disease (COPD) who are on maximum corticosteroid-based maintenance treatment.
Among the 19 members of the advisory committee, 16 voted against recommendation of approval and three voted for approval. Additionally, the committee voted that there was no substantial evidence of effectiveness of mepolizumab, again with 16 members voting against approval recommendation and three members voting in favor.
But the committee did vote there was adequate evidence of the drug's safety, with 17 members voting in favor and two against.
FDA advisory committees, which are made up of outside experts, provide nonbinding recommendations that will be taken into consideration by FDA regulatory officials. Under the Prescription Drug User Fee Act, the FDA set a review date for mepolizumab of Sept. 7, 2018.
The advisory committee suggested that additional research is needed to characterize the specific patient population who would most likely benefit from treatment with mepolizumab.
"Having participated in today's advisory committee meeting and heard the recommendation we will continue to work with the FDA to address outstanding questions," Dave Allen, GSK's senior vice president of the respiratory therapy area, research and development, said in a press release.
"We remain confident our data supports mepolizumab as a targeted treatment for patients continuing to experience COPD exacerbations guided by blood eosinophil count," Allen said.
Mepolizumab is a drug designed to reduce the production of a type of white blood cell known as eosinophils. When present in high levels in the body, eosinophils can cause inflammation in vital organs and tissues and contribute to the development of inflammatory diseases such as COPD.
COPD patients with high levels of eosinophils are known to be at an increased risk for exacerbations, and some COPD patients continue to experience exacerbations despite maximum inhaled corticosteroid therapy. As a result, there is an unmet need for a therapy that specifically inhibits eosinophil production.
Mepolizumab has been extensively studied in 16 different clinical trials across several different diseases that are characterized by high levels of eosinophils.
Mepolizumab is approved, under the name Nucala, in the U.S., Europe, and 20 other markets as an add-on treatment for severe eosinophilic asthma. It is also approved as an add-on in the U.S., Canada, and Japan for patients with eosinophilic granulomatosis with polyangiitis (EGPA), a rare disease associated with severe asthma.
Currently, mepolizumab is not approved for use in COPD in any country. If approved, it would be the first biology-driven medicine for patients with COPD.
In November 2017, GSK submitted a supplementary Biologics License Application (sBLA) for mepolizumab to the FDA. The sBLA is a request for permission to introduce a biologic drug into the market.