Promising Compound Derived From Tick Saliva May Help Stop Flare-ups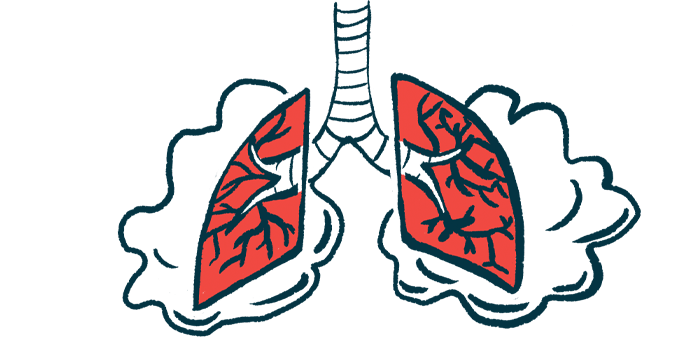 Animal and human studies highlight the potential of nomacopan, an investigational inhaled medicine to alleviate severe exacerbations caused by inflammatory lung diseases, such as chronic obstructive pulmonary disease (COPD).
Akari Therapeutics, the company developing the therapy, is collaborating with Inhalation Sciences to refine the dosing and pharmacological properties of nomacopan for delivery by nebulization or in dry powder form.
Nomacopan, formerly known as Coversin, is a small lab-made protein derived from a naturally-occurring protein found in the saliva of ticks, where it suppresses the host immune system, allowing the parasite to feed without triggering an immune response. It works by blocking the activity of two innate pro-inflammatory immune pathways — complement (C5) and leukotriene (LTB4).
Akari-sponsored studies found elevated C5 and LTB4 in 24 COPD and 72 COVID-19 pneumonia patients. In COPD, C5 levels were associated with severity of exacerbations, or sudden episodes of disease worsening.
In preclinical models, nomacopan significantly lowered the numbers of eosinophils and neutrophils — two types of immune cells known to drive inflammatory responses. In lung models, nomacopan was more effective in blocking C5 and LTB4 than currently available inhibitors assessed individually, including zileuton (brand name Zyflo), a leukotriene pathway blocker approved to treat chronic asthma.
"Accumulating data with nomacopan indicate that the innate immune response driven by complement and leukotriene pathways could be critical in determining the severity of the inflammatory response across a range of diseases including in the lung," Clive Richardson, CEO of Akari, said in a press release.
"Gaining control of the dysregulation in innate responses by inhibiting C5 and LTB4 with an inhaled form of nomacopan could provide relief from often life-threatening exacerbations in lung illnesses such as COPD and severe asthma," he added.
Nomacopan can be nebulized by conventional inhalation devices, reaching a median particle size suitable for deep lung delivery while maintaining its activity, according to the company. To optimize the clinical utility of the therapy, a nebulized and a dry powder formulation are being advanced.
"We are therefore delighted to be working with Inhalation Biosciences AB to further develop an inhaled drug delivery system for nomacopan," said Richardson.
As a potent blocker of both C5 and LTB4, nomacopan has the potential to treat exacerbations in COPD but also several other lung disorders, including severe asthma and COVID-19 pneumonia.
Nomacopan is also being investigated for indications related to the eye, as well as bullous pemphigoid, a rare skin condition characterized by the formation of large fluid-filled blisters, and thrombotic microangiopathy caused by clots in tiny blood vessels.