Risk of COPD 30% Higher in Earliest Responders to Twin Towers Collapse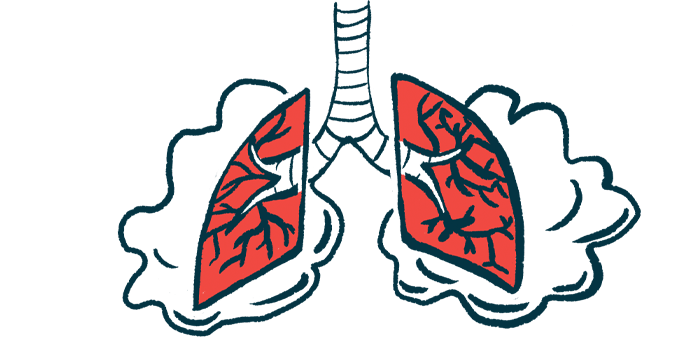 Twenty years after the collapse the World Trade Center, rescue workers and volunteers who assisted at the site in the two days that immediately followed face a 30% increased risk of chronic obstructive pulmonary disease (COPD), researchers report.
COPD in these first responders is often preceded by a diagnosis of asthma, with 40% of these people developing asthma-COPD overlap, or ACO, according to data presented at the 2021 ERS International Congress, held online Sept. 5–8.
These findings highlight the need for vigilance among workers exposed to high levels of smoke and dust for the prompt diagnosis and early treatment of COPD and other disorders, the researchers wrote.
"Around the world, we rely on our emergency workers to help when disasters occur. This study shows how important it is to keep monitoring the health of workers, like those who attended the World Trade Center site 20 years ago, as occupational exposure to pollutants can lead to COPD," Arzu Yorgancıoğlu, MD, PhD, chair of the ERS Advocacy Council and professor of pulmonology at Celal Bayar University in Turkey, said in a press release.
"What we can learn from research like this is not only how best to care for emergency workers who operate in dangerous conditions, but also how we can protect them in their work in the future," Yorgancıoğlu added.
Rafael E. de la Hoz, MD, professor at the Icahn School of Medicine at Mount Sinai in New York, presented the results in the e-poster, "Association of COPD and Asthma COPD Overlap (ACO) with World Trade Center (WTC) occupational exposure intensity".
The study enrolled 17,996 workers and volunteers at the World Trade Center site in lower Manhattan after the towers' collapse, including those who arrived at the site within 48 hours.
Each person was given spirometry tests to assess their lung health on at least two different occasions between 2002 and 2018. This test measures how much air a person can forcibly exhale in one breath, and is a standard test used to help diagnose asthma, COPD, and ACO.
Researchers compared the spirometry results with information on when each person arrived at the site, while taking into consideration additional factors that might influence lung health, including age, smoking status, and body weight.
Among these 17,996 responders, most were men (85.4%) who were overweight or obese (85.6%). According to established spirometry criteria, 586 (3.3%) of them were subsequently diagnosed with COPD, and 258 (1.4%) with ACO.
Workers who arrived within a day or two after Sept. 11, 2001, were more likely to develop COPD and ACO, results showed. Specifically, estimates indicated a 30% higher risk of COPD and a 66% greater risk of ACO among these earliest responders relative to those who arrived later, after adjusting for tobacco smoking, obesity, age, and other potential confounding factors.
About 1 in 4 of early responders diagnosed with COPD had no previous smoking history.
"Many of these workers were non-smokers and in their early 40s in 2001, and COPD is rare in that age group. Twenty years on from their work at the World Trade Center site, and despite decreasing rates of smoking, we are starting to see cases of COPD emerge," de la Hoz said.
Often, COPD followed a diagnosis of asthma, with 40% of COPD-diagnosed patients matching criteria for ACO.
"Our study shows that those facing the greatest risk are those who worked on the site in the first day or two after the towers collapsed and in those who had previously been diagnosed with asthma," de la Hoz said.
"It's important that we continue to monitor these workers to understand the long-term impacts of their exposure while working on the site because some conditions can take many years to develop," he added.