Trelegy Ellipta Seeks Expanded Use in Europe for Patients with Moderate to Severe COPD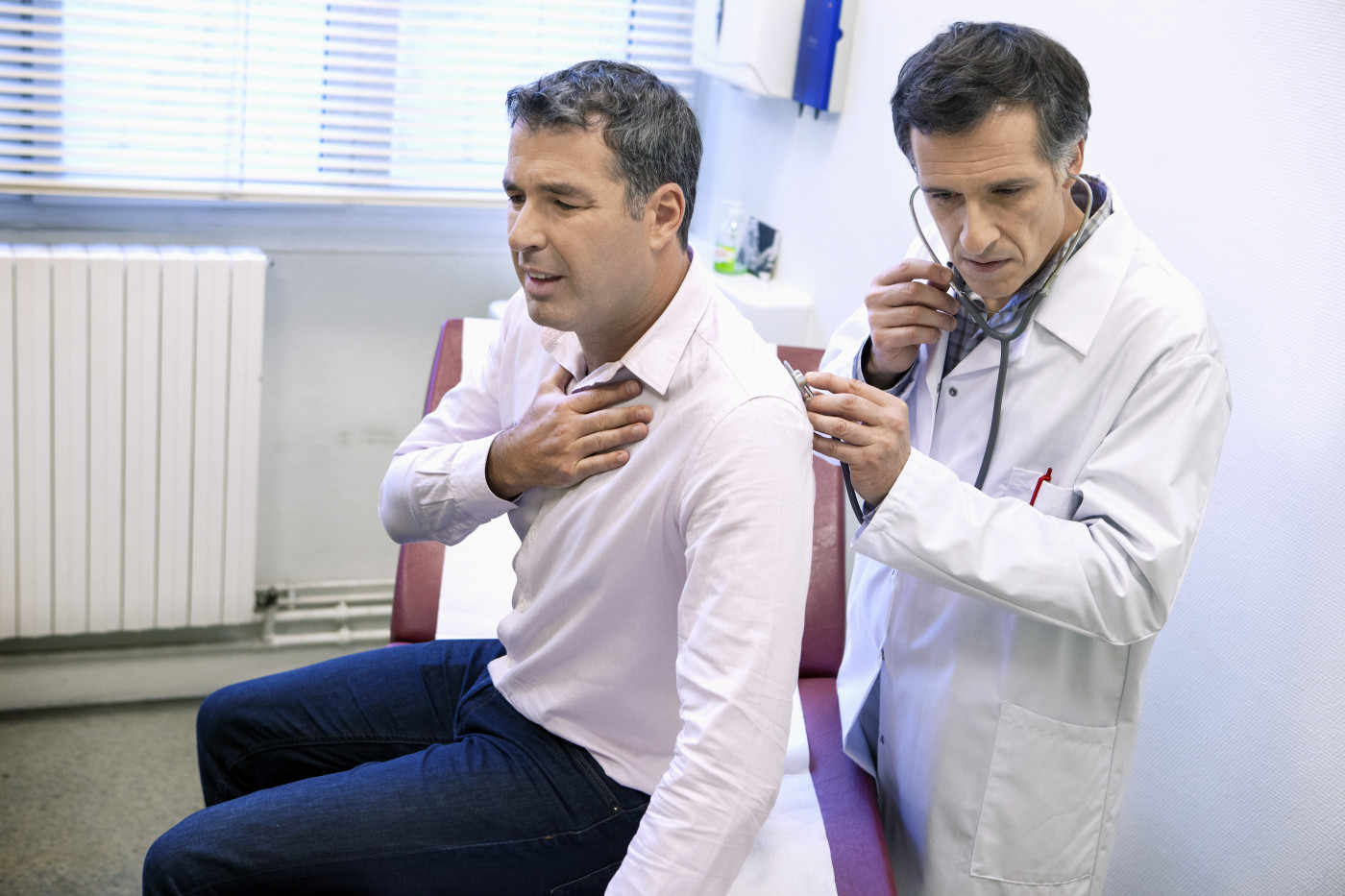 GSK and Innoviva submitted new Phase 3 data to support label expansion of Trelegy Ellipta for European patients with moderate to severe chronic obstructive pulmonary disease (COPD) who are at risk of an exacerbation and require triple therapy.
The regulatory submission to the European Medicines Agency is mainly based on results from the IMPACT study (NCT02729051), which demonstrated that Trelegy Ellipta (fluticasone furoate/umeclidinium/vilanterol) is effective in COPD. The study enrolled 10,355 COPD patients from 37 countries in over 1,035 study centers. All patients had a history of exacerbation in the prior 12 months.
Treatment with the combo therapy was compared to current once-daily COPD therapies Breo Ellipta (fluticasone furoate/vilanterol) and Anoro Ellipta (umeclidinium/vilanterol). The three medications use the same GSK Ellipta dry powder inhaler.
Results announced in September 2017 showed that Trelegy Ellipta significantly slowed COPD progression, and improved patients' lung function, breathlessness, and health-related quality of life. GSK plans to disclose full results in future peer-reviewed publications and scientific meetings.
"This filing is primarily based on the IMPACT study, which clarifies the type of patient most likely to benefit from once-daily single inhaler triple therapy, and adds to the evidence supporting the clinical profile of Trelegy Ellipta," Dave Allen, head of the Respiratory Therapy Area at GSK, said in a press release.
Trelegy Ellipta is the only once-daily, single inhalation triple therapy for COPD.
"The submission reflects our confidence in this medicine, which we believe has the potential to be an effective treatment option for appropriate patients with COPD who require triple therapy for symptom relief and exacerbation reduction," Allen added.
The triple medication contains the inhaled corticosteroid fluticasone furoate, the long-acting muscarinic antagonist umeclidinium, and the long-acting beta2-adrenergic agonist (LABA) vilanterol. A dose contains 100 micrograms of fluticasone furoate, 62.5 mcg of umeclidinium, and 25 mcg of vilanterol.
GSK also submitted a supplemental New Drug Application to the U.S. Food and Drug Administration to expand the indications for Trelegy Ellipta in the U.S. The submission is currently under review.
Regulatory submissions have also been filed in other countries, including Australia and Canada.
Trelegy Ellipta was already approved as a maintenance treatment for COPD patients in both the U.S. and the E.U. in 2017.
"The data included in this submission build on existing evidence supporting the role of once-daily single inhaler triple therapy in the treatment of appropriate patients with COPD. If approved, updates to the Trelegy Ellipta labelling will give clinicians additional information to help guide their treatment choices," said Theodore J. Witek Jr., senior vice president and chief scientific officer of Innoviva.