UK Trial Recruiting Patients to Test At-home Nitric Oxide Nebulizer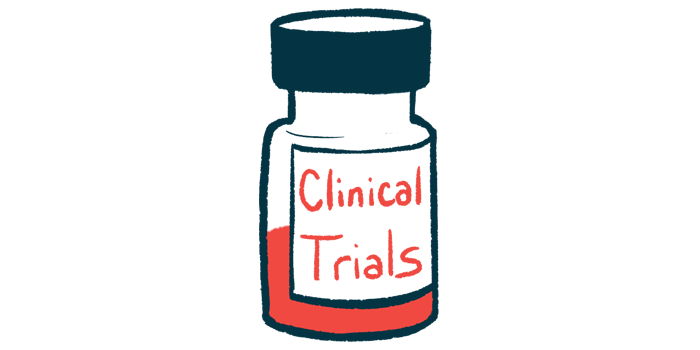 A Phase 2 trial designed to test a self-administered inhaled formulation of nitric oxide (NO) for adults with chronic obstructive pulmonary disease (COPD), or bronchiectasis, is recruiting eligible patients.
The formulation, called RESP301, is a liquid solution that, once inhaled through a nebulizer, releases NO into the lungs. RESP301 was shown to be effective in lab tests against several respiratory viruses, including SARS-CoV-2.
Infections — such as the one triggered by SARS-CoV-2, the virus that causes COVID-19 — can aggravate COPD symptoms, leading to exacerbations, or episodes in which symptoms suddenly worsen.
NO is a naturally occurring gas that has been shown to help the lungs resist infections by activating immune cells. Nitric oxide production is impaired in patients with COPD and bronchiectasis, however.
"Chest infections are a serious concern for our patients with COPD or bronchiectasis. Covid-19 has added to our worries and presents a major threat to these at-risk patients. We are delighted that RESP301 might provide an effective treatment for these patients," Anthony De Soyza, the trial's lead investigator, and a professor of pulmonary medicine at Newcastle University, said in a press release.
The CORVIS trial (NCT04858451) is underway at two clinical sites in the U.K. — the Medicines Evaluation Unit in Manchester and The Newcastle upon Tyne Hospitals NHS Foundation Trust in Newcastle. Recruitment is currently open for the Manchester site and information is available here. Enrollment information for the Newcastle site can be obtained by writing to [email protected], or by phone at 0191-2823172.
The open-label study will assess the safety and tolerability of RESP301 in patients with either COPD or bronchiectasis, ages 35 or older, who are at risk of lung infections.
In Part 1a, up to 48 participants will receive single ascending doses of RESP301 to determine the maximum tolerated dose.
In Part 1b, eight patients will be given a short-acting bronchodilator 10 minutes before being administered RESP301 at the previously identified maximum tolerated dose.
The trial's part 2 (expansion phase) aims to recruit at least 150 patients. At least 50 of these patients will receive a test dose of RESP301 during a screening visit. Those who tolerate it well will remain in the study to be monitored for about a year.
If a lung infection develops during follow-up, participants should contact the study team to have a nebulizer containing RESP301 sent to their home. Patients will then self-administer the medication for seven days while being monitored each day by a clinical staff member.
Those wishing to join the trial should not be currently living on their own.