TSOI Seeks FDA OK to Launch Phase 1 Trial of JadiCell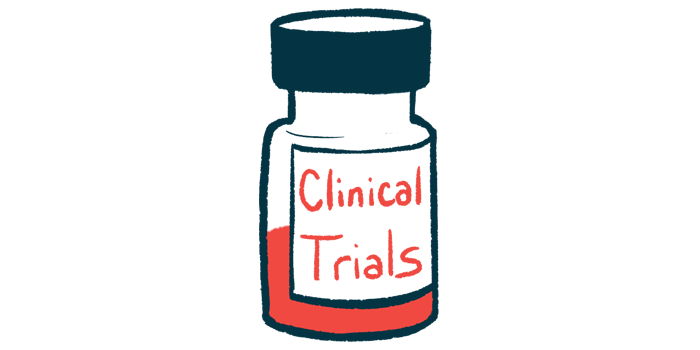 Therapeutic Solutions International (TSOI) is seeking permission from the U.S. Food and Drug Administration (FDA) to conduct a Phase 1 study of JadiCell, its investigational stem cell therapy, in 10 people with advanced chronic obstructive pulmonary disease (COPD).
The request — submitted in the form of an investigational new drug (IND) application — comes on the heels of TSOI's announcement that JadiCell led to preserving lung function and increasing "repair cell" production in mice with inflammation-induced lung injury.
JadiCell is currently under Phase 3 clinical development as a treatment for COVID-19, and TSOI was granted another IND for testing it in patients with chronic traumatic encephalopathy (CTE), a condition wherein repeated head trauma leads to brain degeneration.
"The pain and suffering caused by COPD is very difficult to overstate," James Veltmeyer, MD, TSOI's chief medical officer and lead investigator of the COPD trial, said in a press release.
"Having personally seen tremendous benefits of JadiCells in respiratory patients that I have treated under the Right to Try Act, I am excited to validate the therapeutic properties of these cells in a scientific and controlled clinical trial," Veltmeyer said.
The Right To Try Act grants patients with life-threatening diseases access to experimental therapies that have not yet been approved.
COPD is marked by airway inflammation, lung tissue remodeling, and the destruction of the tiny air sacs in the lungs responsible for gas exchange, called alveoli. Alveolar epithelial progenitor cells, the precursors of those lining the alveoli, are unable to counter this loss by producing enough new and healthy alveoli.
JadiCells are mesenchymal stem cells (MSCs), a type of adult stem cell in several tissues throughout the body. MSCs can self-renew and give rise to many different cell types in the body. They have garnered substantial attention for their anti-inflammatory, neuro-protective, and regenerative abilities.
TSOI noted that JadiCells, which are derived from the lining of the umbilical cord, might be superior to other stem cells at producing certain therapeutic factors and can be stimulated in different ways to further boost their regenerative capacity.
Preclinical studies showed JadiCells outperformed stem cells from other sources — including those derived from bone marrow or adipose (fatty) tissue — in their ability to reduce lung injury in a mouse model of emphysema, a severe form of COPD. Data also showed that JadiCells may lower some pro-inflammatory protein levels, while increasing those of anti-inflammatory markers.
"Previously we have published on the ability of a patient's own fat stem cells to reduce symptoms of COPD. JadiCells appear more potent than fat stem cells and do not require the painful and potentially dangerous liposuction procedure," Thomas Ichim, PhD, a TSOI board member, said. "Based on basic science, I am confident that our Phase I study will produce game-changing results."
Data from the ongoing COVID-19 clinical program also support JadiCells' use. The stem cell therapy was shown to be 100% effective at preventing mortality in COVID-19 patients under the age of 85 who were in the intensive care unit on a ventilator. The survival rate was 91% in patients over 85.
"I truly am grateful for our scientific team and collaborators that have made filing of this IND a reality," Timothy Dixon, TSOI's president and CEO, said. "We look forward to adding this pulmonary indication to our existing COVID-19 pivotal trial."
Last year, TSOI filed a patent covering the use of JadiCell in COPD.