JadiCell potential in treating COPD may lie in effects on B-cells, IL-35
New work links stem cell therapy to regulatory B-cells and signaling molecule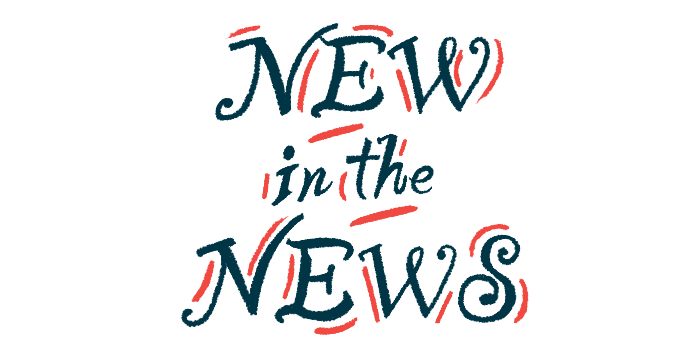 Therapeutic Solutions International (TSOI) reported discovering a new mechanism of action for JadiCell, its investigative stem cell therapy for chronic obstructive pulmonary disease (COPD) and other conditions.
Working in animal models, scientists found that JadiCell's protective effects were dependent on certain immune B-cells and a signaling molecule called interleukin-35 (IL-35).
The company has filed a patent for the discovery, which joins other pending and published patents covering the use of JadiCell in treating COPD either alone or in various combinations, as well as certain methodologies.
A request to open a trial of the therapy in COPD patients, called an investigational new drug (IND) application, is under U.S. Food and Drug Administration (FDA) consideration.
Regulatory B-cells could help to promote lung tissue healing
"The discovery announced today supports not only expansion of our intellectual property portfolio … but also adds to the wealth of scientific knowledge which one day will hopefully lead to a cure for COPD," Timothy Dixon, president and CEO of TSOI and a co-inventor of JadiCell, said in a company press release.
"We understand that all medical advances sit on the shoulder of other advances, and we are proud to contribute to taking steps towards ending this disease," Dixon said.
In COPD, alveoli — the tiny air sacs in the lungs where gas exchange takes place — become inflamed and damaged, and mechanisms to replenish them are insufficient.
JadiCells are mesenchymal stem cells (MSCs) obtained from the lining of the umbilical cord. These adult stem cells have the capacity to generate other cell types in the body, and possess potent anti-inflammatory, neuroprotective, and regenerative characteristics.
Preclinical data supported JadiCells in easing lung injury and reducing inflammation in a mouse model of emphysema — a severe type of COPD — and doing so more effectively than stem cells obtained from the bone marrow or fatty tissue.
Treatment also preserved lung function and boosted the production of certain "repair cells" in mice with inflammation-induced lung injuries.
Earlier this year, the company reported that changes to regulatory B-cells, a specialized type of B-cell, correlated with clinical response to stem cell therapy.
Regulatory B-cells, which produce the signaling molecule interleukin-10 and express other unique markers, appear to be important in controlling immune responses to infection and for producing factors that promote tissue healing.
New findings from a COPD model showed that when regulatory B-cells were transferred from JadiCell-treated mice into untreated mice, these animals also experienced the therapy's protective effects. B-cell depletion negated the benefits of JadiCell treatment in the COPD model.
When IL-35, an immune system signaling molecule, was blocked by an antibody, JadiCell also lost its therapeutic activity in the animal model.
"By identifying the critical role of interleukin-35 in therapeutic mechanisms, we are one step closer to further increasing the already potent therapeutic effects we observe with these unique cells," said James Veltmeyer, MD, a JadiCell co-inventor and chief medical officer at TSOI.
To date, JadiCell has been clinically tested in COVID-19 patients with acute respiratory distress syndrome (ARDS), or those who require a ventilator. The treatment was 100% effective at preventing mortality in patients younger than age 85, and 91% effective in older patients, the company reported.
JadiCells currently are in an ongoing Phase 3 COVID-19 trial.
TSOI's pharmaceutical spin-off company, Breathe Biologics, will lead JadiCell development for COPD, including that concerning the clinical trial application with the FDA.
Should the request be approved, a Phase 1/2 trial would aim to determine the therapy's safety and effectiveness in people with moderate-to-severe COPD, TSOI reported on a webpage.
JadiCells also are being developed to treat chronic traumatic encephalopathy, a type of brain degeneration caused by repeated head trauma.