Verona's RPL554 Seems to Improve COPD Lung Function, Trial Results Show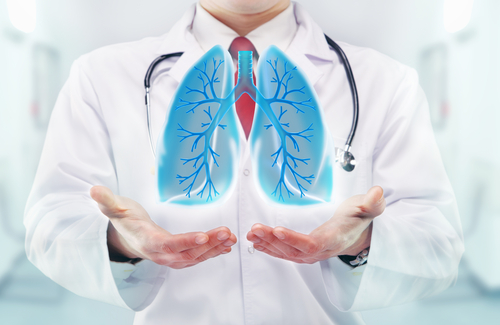 Treatment with Verona Pharma's investigative drug RPL554 can effectively improve lung function in patients with chronic obstructive pulmonary disease (COPD), results from a Phase 2b trial showed.
The trial (2016-005205-40) enrolled 403 patients with moderate-to-severe COPD from 45 centers in Europe. Participants were randomized to receive one of four twice-daily doses of RPL554 — 0.75, 1.5, 3, or 6 mg — or a placebo for four weeks.
Top-line data showed that RPL554 significantly improved peak forced expiratory volume in 1 second (FEV1; a measure of lung function) since the first week of treatment compared to placebo.
The beneficial bronchodilator effect of the drug was reported for all tested doses and found to be sustained for up to four weeks of treatment.
In addition, the investigative drug enhanced progressive improvements in several daily symptoms of COPD, including breathlessness, chest symptoms, cough, and sputum. Reports from the patients revealed that those treated with RPL554 felt better than those treated with placebo.
RPL554 was also shown to be safe and well-tolerated, with no safety issues reported during the trial.
"The large and sustained improvement in lung function and reduction in COPD symptoms, including reduction in breathlessness, are particularly noteworthy," Dave Singh, MD, professor at the University of Manchester in the U.K. and a lead investigator in the study, said in a press release.
"When coupled with the drug's unique mechanism of action, these data underline the potential for RPL554 as a new complementary treatment for patients with this progressive and debilitating disease, where there remains a high unmet medical need," Singh added.
RPL554 has a dual mechanism of action by blocking the activity of two enzymes called PDE3 and PDE4. It combines anti-inflammatory and bronchodilator properties into a single compound, making it a potientially unique alternative treatment for patients who don't respond to currently available therapies.
"I am delighted that we met the primary endpoint of peak FEV1, confirming the strong bronchodilator effect of RPL554 in COPD patients," said Ken Newman, MD, chief medical officer of Verona Pharma.
"The clinically meaningful improvement in daily reported COPD symptom scores in all sub-domains, that continued to improve over the four week treatment period, is particularly exciting and promising," he added.
Results from a previous Phase 2a trial (NCT03028142/2016-004450-15) showed that RPL554, either alone or in combination with the bronchodilator Spiriva (tiotropium), opened COPD patients' airways, improved their lung function, and reduced inflammation.
Verona Pharma is planning to further evaluate RPL554 as a COPD maintenance treatment in new clinical trials expected to begin in 2019. In addition, the company will start pre-clinical trials of new formulations of the drug during the second half of 2018.
"The future clinical development and the positioning of this novel treatment will be informed by these data as well as by the outcome of the clinical study as an add-on to established combination therapies planned to start this year, and our ongoing market research," said Jan-Anders Karlsson, PhD, the CEO of Verona Pharma.