Ensifentrine Lowers Exacerbation Rate Across Variety of COPD Patients
Subgroup ENHANCE-2 analyses further support therapy's potential, Verona says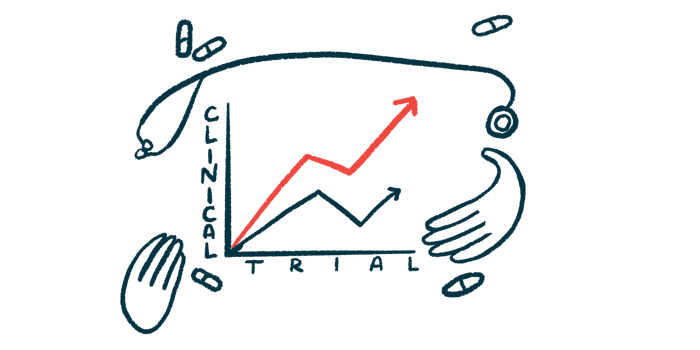 Ensifentrine, an inhaled treatment being developed by Verona Pharma, lowered the rate of exacerbations, or episodes of sudden disease worsening, across all subgroups of patients with moderate-to-severe chronic obstructive pulmonary disease (COPD) in the Phase 3 ENHANCE-2 trial.
"We are very encouraged by the meaningful and consistent reductions in rates of COPD exacerbations across all subgroups analyzed," David Zaccardelli, president and CEO of Verona, said in a press release.
Ensifentrine is designed to block two proteins involved in muscle contraction and lung inflammation, called phosphodiesterase 3 and 4. As such, it is expected to simultaneously reduce inflammation and help to open the airways, making breathing easier. It is being evaluated in a Phase 3 clinical trial program called ENHANCE.
ENHANCE-2 trial enrolled 790 adults with moderate-to-severe COPD
The Phase 3 ENHANCE-2 trial (NCT04542057) enrolled 790 adults with COPD, who were randomly assigned to ensifentrine (3 mg twice daily) or a placebo for 24 weeks, or about six months.
Top-line trial results, announced by Verona earlier this year, showed that ensifentrine significantly reduced the risk of exacerbation by 42% compared with placebo. Exacerbations in the study were defined as worsening symptoms that required hospitalization or at least three days of treatment with steroids and/or antibiotics.
Ensifentrine also outperformed placebo at increasing forced expiratory volume in one second (FEV1), a standard measure of lung function based on how much air a person can quickly and forcibly exhale. Safety findings were similar in patients on ensifentrine or placebo.
Verona now released subgroup analyses from the trial, comparing exacerbation outcomes in different patient groups over the course of 24 weeks. Researchers noted the trial was not designed to have the statistical power to examine exacerbation rates in each of these patient groups individually.
Results showed the effects of treatment were generally consistent across these groups. For example, the reduction in exacerbation rate was similar in patients who were or were not on background medications (43% and 41%). Background medications in this case included long-acting muscarinic antagonists (LAMAs) or long-acting beta-agonists (LABAs), two classes of bronchodilators, agents that relax lung muscles, opening up the airways and making breathing easier.
The reduction in exacerbation rate also was similar among patients who were or were not taking inhaled corticosteroids (44% and 42%). Lower exacerbation rates were also seen in both current smokers and non-smokers (56% and 26%).
Patients living in Europe (59%) and North America (31%) and in subgroups established based on blood cell counts also showed a drop in exacerbation rates.
The other Phase 3 trial in the ENHANCE program, ENHANCE-1 (NCT04535986), is ongoing, with results expected before the end of this year. Assuming that results are positive, Verona is planning to use these exacerbation results as a basis to request that ensifentrine be approved to treat COPD in the U.S.
"Despite treatment with available therapies, many COPD patients continue to experience exacerbations, which are estimated to cause approximately 1.9 million emergency department visits and 740,000 hospitalizations per year in the United States alone. Pending assessment of the results from our ongoing Phase 3 trial, ENHANCE-1 … these exacerbation data will be included in the New Drug Application in the US, which we expect to submit in the first half of 2023," Zaccardelli said.
The company also plans to report additional ENHANCE-2 data at future scientific meetings.