Inhaled Ensifentrine Improves Lung Function, Phase 3 Trial Shows
The experimental therapy was also found to reduce rate, risk of exacerbations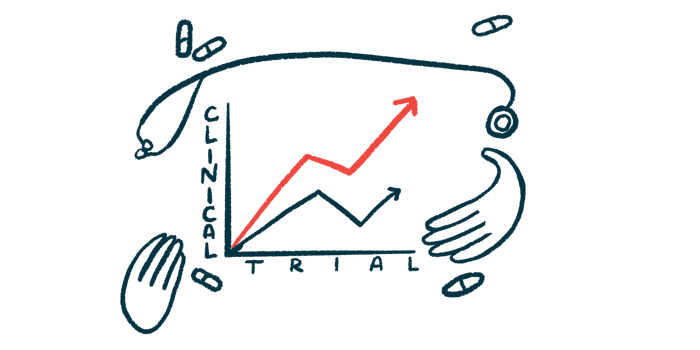 Ensifentrine, Verona Pharma's experimental inhalation therapy, safely and effectively improves lung function and reduces the rate and risk of exacerbations, or episodes of disease worsening, in people with moderate to severe chronic obstructive pulmonary disease (COPD).
That is according to top-line, six-month data from the Phase 3 ENHANCE-2 clinical trial (NCT04542057), which showed that the study met its main and key secondary goals.
"Ensifentrine has demonstrated clear improvements in lung function in addition to favorable safety results," Antonio Anzueto, MD, a professor of medicine and section chief of pulmonary at South Texas Veterans Healthcare System, said in a press release.
"I am extremely excited by the clinically meaningful 42% reduction in the rate of exacerbations observed over 24 weeks in these symptomatic patients, many receiving background therapy," Anzueto added.
The pulmonologist also believes that if approved, ensifentrine "will be an important new class of bronchodilator and non-steroidal anti-inflammatory therapy for COPD patients providing a much needed alternative to existing treatments."
"We are very pleased by the successful outcome of our ENHANCE-2 study and remain committed to bringing ensifentrine to COPD patients as quickly as possible," said David Zaccardelli, Verona's president and CEO.
Results from an ongoing, similar, longer-term Phase 3 trial, called ENHANCE-1 (NCT04535986), are expected by year's end. If similarly positive, findings from both trials are expected to support the filing of regulatory applications seeking the therapy's approval for COPD. In the U.S., such submission is anticipated in the first half of 2023.
ENHANCE-2's results were discussed in a recent company webcast, and additional findings are expected to be presented at upcoming scientific conferences.
Ensifentrine is a first-in-class inhaled therapy that works by blocking phosphodiesterase 3 and 4, two enzymes involved in muscle contraction and airway inflammation. As such, it is expected to simultaneously lessen inflammation and act as a bronchodilator, opening the airways and making breathing easier.
The ENHANCE clinical program was designed to evaluate the safety and effectiveness of ensifentrine against a placebo in about 1,600 adults, ages 40–80, with moderate to severe COPD (800 patients in each trial).
Participants, recruited mainly at sites in North America and Europe, were randomly assigned to receive a nebulized suspension of either ensifentrine (3 mg) or a placebo, twice daily, either alone or in addition to a standard bronchodilator.
In ENHANCE-2, treatment spanned for 24 weeks (nearly six months), while ENHANCE-1 participants are being treated for either 24 or 48 weeks (nearly one year).
The studies' main goal is to assess changes in forced expiratory volume in one second (FEV1) over 12 hours of exposure to the medication after 12 weeks (about three months) of treatment. FEV1, a common lung function measure, corresponds to the amount of air a person can forcibly exhale in one second.
Secondary goals include assessing changes in other FEV1-based measures, COPD symptoms, exacerbations, and health-related quality of life, as well as safety measures.
Exacerbations were defined as a worsening of symptoms needing a minimum of three days of treatment with oral or into-the vein anti-inflammatory steroids and/or antibiotics, or hospitalization.
The ENHANCE-2 trial
In ENHANCE-2, which completed enrollment early this year, the mean age of its 790 participants was 65.1 years and 48.5% were male. A total of 499 were assigned to receive ensifentrine, while 291 were given a placebo.
About 52% of participants were on a standard bronchodilator: either a long-acting muscarinic antagonist or a long-acting beta-agonist. Also, about 15% received inhaled steroids in addition to a conventional bronchodilator.
Trial's top-line results showed that, after 12 weeks, ensifentrine-treated patients experienced a significant increase in FEV1, indicating better lung function, relative to those given a placebo — meeting its main goal.
Notably, statistically significant and clinically meaningful FEV1 improvements were seen with the experimental therapy across all evaluated subgroups when compared with a placebo.
These subgroups included those divided by gender, age, smoking status, COPD severity, background medication, inhaled corticoid steroid use, chronic bronchitis, and geographic region. Chronic bronchitis, a subset of COPD, is characterized by airway chronic inflammation, daily cough, and excessive mucus production.
Several key secondary goals were also met. Particularly, ensifentrine treatment resulted in significant increases in other FEV1-based measures at week 12 and in a significant reduction in the rate of moderate to severe COPD exacerbations over 24 weeks, which fell by 42%.
Patients on the experimental therapy also showed a 42% lower risk of moderate to severe exacerbation relative to those in the placebo group, as assessed by time to first exacerbation.
Ensifentrine was also numerically superior to placebo at reducing daily symptoms and improving health-related quality of life from at all evaluated time points (week 6, 12, and 24).
Positive changes with ensifentrine were clinically meaningful for both measures, reaching statistical significance for daily symptoms in the earliest time points, but not at 24 weeks. The lack of statistical significance at the latest assessment was due to progressive improvements observed in the placebo group over time, the company stated.
Ensifentrine was safe and well tolerated. Adverse event rates were generally similar to placebo, including pneumonia, gastrointestinal, and cardiovascular problems. While affecting around 2% or fewer patients, COPD worsening, common cold, diarrhea, sinusitis, and high blood pressure, were more common in the ensifentrine group.
"We want to thank all the patients and investigators for their participation in the trial to advance ensifentrine as a potential new therapy for the treatment of COPD," Zaccardelli said.