FDA asked to approve ensifentrine as COPD maintenance therapy
Inhaled therapy aided people with moderate, severe disease in Phase 3 trials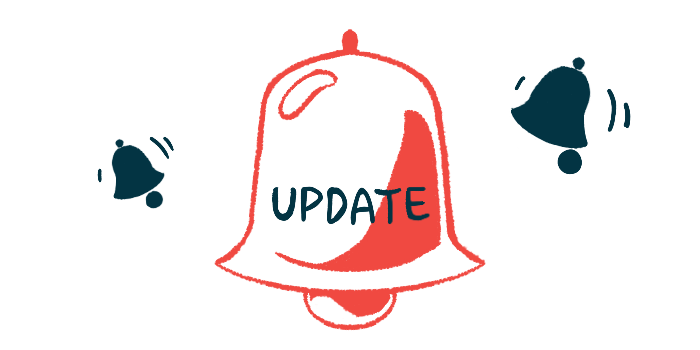 Verona Pharma has filed an application asking the U.S. Food and Drug Administration (FDA) to approve inhaled ensifentrine as a maintenance treatment for chronic obstructive pulmonary disease (COPD).
The regulatory submission "is a significant milestone towards our goal of bringing this potential first-in-class therapy to COPD patients and we look forward to working with the FDA during their review," David Zaccardelli, Verona's president and CEO, said in a company press release.
The request is supported by data from the Phase 3 ENHANCE clinical trial program. Full results were  in the study "Ensifentrine, a Novel PDE3 and PDE4 Inhibitor for the Treatment of COPD: Randomized, Double-Blind, Placebo-controlled, Multicenter, Phase III Trials (The ENHANCE Trials)," published in the American Journal of Respiratory and Critical Care Medicine.
Better FEV1 seen with ensifentrine's use in ENHANCE-1 and -2 studies
"The ENHANCE trials demonstrate ensifentrine's outstanding ability to reduce the rate and risk of COPD exacerbations and to provide meaningful improvements in lung function and symptoms in a broad COPD population," Antonio Anzueto, MD, the study's first author and a professor of medicine and pulmonary section chief at South Texas Veterans Healthcare System, said in a separate Verona press release announcing the publication.
Ensifentrine is designed to simultaneously target two lung proteins, phosphodiesterase 3 and 4, that are involved in airway muscle contraction and inflammation. By blocking these proteins, the therapy aims to both widen the airways and reduce inflammation.
"I believe ensifentrine … has the potential to change the treatment paradigm for COPD patients," Anzueto said.
The ENHANCE program, mainly conducted in North America and Europe, included two trials, ENHANCE-1 (NCT04535986) and ENHANCE-2 (NCT04542057). Collectively, the studies enrolled more than 1,400 adults with moderate and severe COPD.
Participants in both trials were randomly assigned to either ensifentrine (3 mg) or a placebo, taken twice daily via a nebulizer, for 24 weeks or about six months. ENHANCE-1 also included a subgroup of patients who were followed for about a year, and safety and efficacy results were generally consistent with those seen at earlier times.
Most participants (69% in ENHANCE-1 and 55% in ENHANCE-2) took the experimental drug in addition to another approved therapy that acts to widen the airways.
The main goal of both studies was to assess the impact of treatment on forced expiratory volume in one second (FEV1) after 12 weeks (about three months). FEV1 is a common measure of lung function based on how much air someone can exhale in one sharp breath.
Results at 12 weeks showed that patients given ensifentrine had significant improvements in FEV1 relative to those given a placebo: by 87 mL in ENHANCE-1 and 94 mL in ENHANCE-2. A significant group difference also was seen at 24 weeks in both studies.
Standardized measures of life quality and respiratory symptom severity generally suggested improvements with ensifentrine over the placebo, but the group differences at 24 weeks reached statistical significance only in the ENHANCE-1 study.
The lack of statistical significance for these measures in ENHANCE-2 may be because a higher proportion of severe COPD patients in the placebo group withdrew from treatment, which "may have resulted in a less severe placebo group," the researchers noted.
Still, "the totality of data supports a directional effect of ensifentrine vs placebo that was consistent across all symptom and quality of life endpoints at all timepoints assessed," they added.
Ensifentrine could be 'valuable addition' to COPD treatment approaches
In both trials, rates of lung exacerbations were significantly lower for patients given ensifentrine compared with those on a placebo, by 36% in ENHANCE-1 and 43% in ENHANCE-2 at 24 weeks. Consistent effects were seen across several patient subgroups.
"A large magnitude of effect on exacerbations was demonstrated with ensifentrine compared to placebo in both trials over 24-weeks, and in the subset of ENHANCE-1 patients treated over 48-weeks, which is notable given that 55-69% of patients were taking background medication," the researchers wrote.
Ensifentrine was generally well tolerated in both trials. About a third of patients given the experimental therapy experienced adverse events — similar to those in the placebo groups — and fewer than 1 in 10 stopped treatment due to such events.
Collectively, these data suggest that ensifentrine "would be a valuable and complementary addition to the limited available treatment mechanisms for patients with COPD," the researchers concluded.
Nuance Pharma, which owns exclusive rights to develop and commercialize ensifentrine in greater China under a 2021 agreement with Verona, is running a Phase 3 study called ENHANCE China (NCT05743075) that's testing ensifentrine against a placebo in moderate-to-severe COPD patients.
The study, which recently began dosing patients with ensifentrine, currently is recruiting up to 488 patients at the 1st Affiliated Hospital of Guangzhou Medical University in Guangdong.
"We are immensely proud to see ensifentrine's progress with the FDA. This exciting milestone affirmed our confidence in ensifentrine's potential to re-define the COPD treatment globally," Mark Lotter, founder and CEO of Nuance, said in a company press release.
"Like our partner Verona, we are highly committed to bringing this first-in-class therapy to patients in Greater China," Lotter said.